Experience the Power of Worship
Oct 6, 2017
Events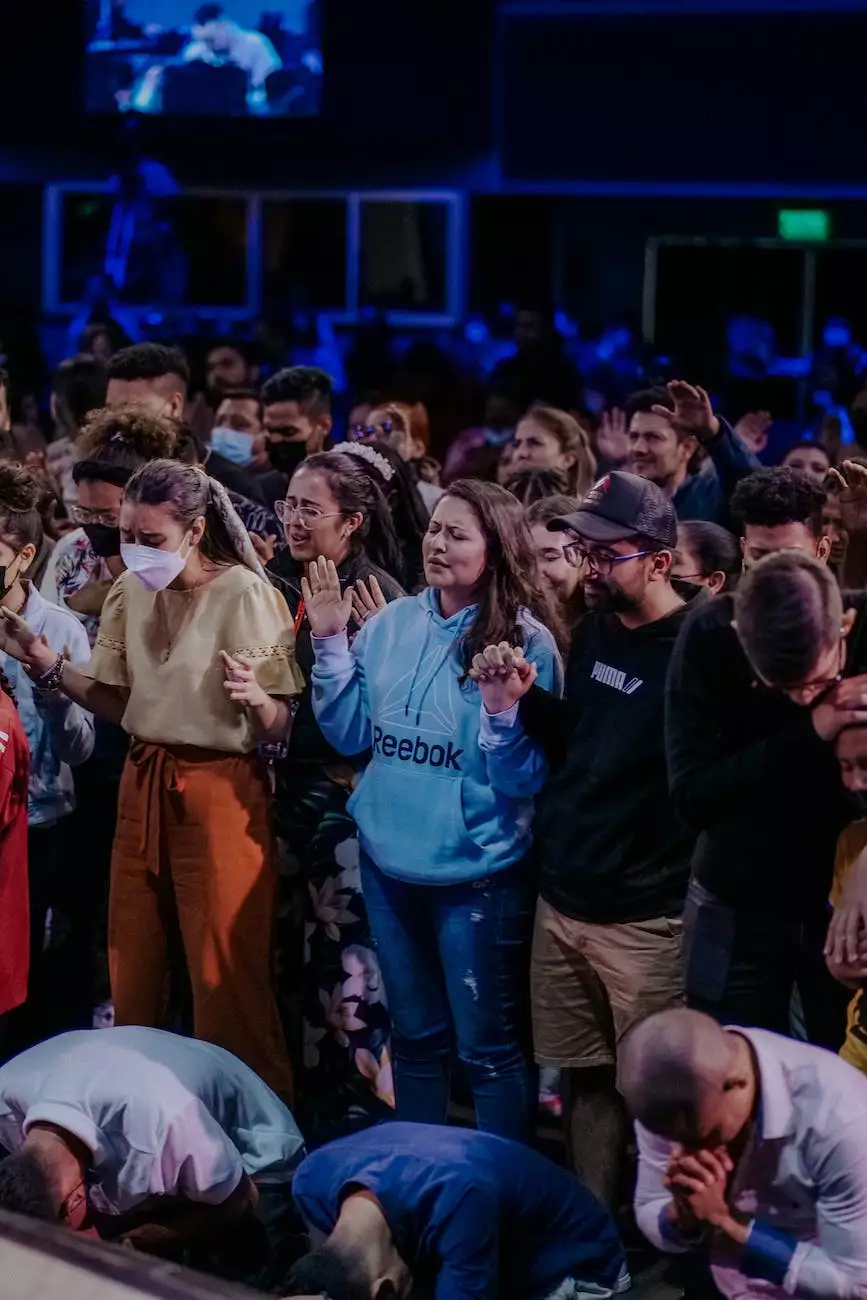 Calvary Chapel Abide: A Vibrant Community of Faith and Beliefs
Welcome to Calvary Chapel Abide,where worship goes beyond tradition and reaches the depths of the soul.
At Calvary Chapel Abide, we believe that worship is more than just a religious ritual – it is a transformative and intimate encounter with the divine. Our community is dedicated to fostering a deep connection with God through heartfelt worship, and we invite you to join us on this journey of spiritual growth and transformation.
A Place to Worship, Connect, and Belong
Nestled in the heart of our community, Calvary Chapel Abide provides a sanctuary for believers to gather and worship together. Our vibrant and inclusive congregation welcomes people from all walks of life, creating a warm and inviting space for everyone to experience the power of worship.
Worshiping with Purpose and Passion
Our worship services are designed to ignite passion, inspire reflection, and deepen your faith. Through powerful music, inspiring messages, and heartfelt prayers, we seek to create an atmosphere where you can connect with God on a profound and personal level.
From the moment you step through our doors, you will be enveloped in an atmosphere of genuine worship and spiritual growth. Our talented worship team leads with passion and authenticity, guiding the congregation to enter into a deeper communion with God.
Worship Services for All
Calvary Chapel Abide offers a variety of worship services to accommodate different preferences and schedules. Whether you prefer a traditional service or a contemporary experience, we have a worship service that will resonate with you.
Our Sunday morning service is a celebration of faith and community, where believers come together to worship as one body. During the week, we also offer midweek services, providing a space for reflection and renewal in the midst of busy lives.
Connecting through Worship
We believe that worship is not only meant to be an individual experience but also a catalyst for community and connection. Through worship, we cultivate relationships, build a support system, and encourage one another on our spiritual journeys.
At Calvary Chapel Abide, you will find a welcoming and inclusive community that values authenticity, vulnerability, and mutual support. We foster an environment where people can connect with like-minded individuals, form meaningful relationships, and grow together in faith.
Join Us for Worship
If you are looking for a place to connect with God and experience the transformative power of worship, we invite you to join us at Calvary Chapel Abide. Our doors are open to individuals of all backgrounds and beliefs, and we would be honored to have you join our community of faith.
Come as you are, and let us embark on a journey of heartfelt worship, spiritual growth, and deep connection with the divine. Together, we can discover the true power of worship and its ability to transform lives.
Visit us today and let Calvary Chapel Abide be your home for worship, connection, and belonging.