Welcome to Global Missions at Calvary Chapel Abide
Mar 14, 2020
Resources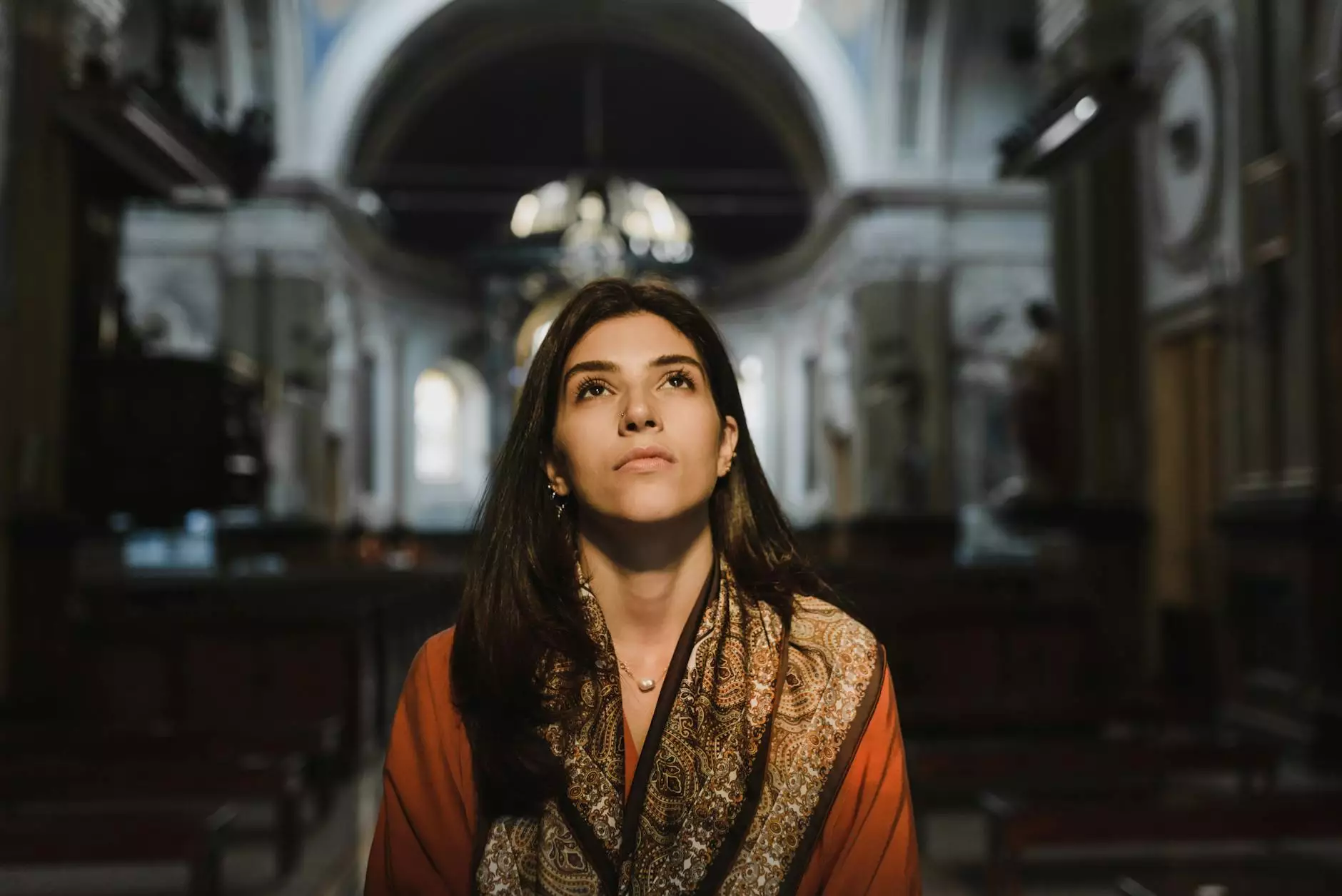 At Calvary Chapel Abide, we are committed to making a difference in the world by actively participating in global missions. As a faith-based community and society organization, our goal is to spread the message of love, peace, and hope to people from all walks of life, across countries and continents.
Our Mission
Our mission is to reach out to the unreached, connect with the disconnected, and provide support and assistance to those in need. We firmly believe in the power of unity, compassion, and faith to transform lives and impact communities.
Spreading the Message of Love
Love is a universal language that transcends geographical barriers. Through our global missions initiatives, we aim to share the boundless love of God with individuals and communities around the world. We strive to create environments where people can experience the transformative power of love, find healing, and build healthy relationships.
Promoting Peace and Harmony
In a world filled with conflict and division, we actively work towards promoting peace and harmony through our global missions efforts. We believe that peace starts with understanding, respect, and dialogue. Through initiatives such as interfaith dialogue, cultural exchanges, and conflict resolution programs, we strive to foster a sense of unity and create a more peaceful world.
Bringing Hope to the Hopeless
Many individuals and communities around the world face various challenges and struggles. Through our global missions programs, we aim to bring hope to the hopeless by providing practical assistance and support. Whether it's through medical missions, educational initiatives, or community development projects, we are dedicated to making a positive impact and uplifting those in need.
Our Global Missions Projects
Calvary Chapel Abide is actively involved in various global missions projects that focus on different areas of need. Some of our key initiatives include:
Medical Missions
We believe that everyone deserves access to quality healthcare. Our medical missions projects provide free medical services, health education, and support to underserved communities. We partner with local medical professionals and volunteers to offer medical camps, mobile clinics, and health awareness programs in remote areas.
Educational Initiatives
Education is a powerful tool for empowerment and transformation. Through our educational initiatives, we strive to improve access to education for children and adults in disadvantaged communities. We establish schools, sponsor scholarships, provide learning resources, and offer vocational training opportunities to equip individuals with the skills they need to build a brighter future.
Community Development
Community development plays a crucial role in creating sustainable change. Our community development projects focus on addressing key issues such as poverty, clean water access, sanitation, and housing. We collaborate with local leaders and organizations to implement impactful projects that improve living conditions and empower communities for long-term success.
Disaster Relief
In times of natural disasters and emergencies, we are committed to providing immediate relief and support to affected communities. Our disaster relief efforts include emergency supplies distribution, shelter assistance, medical aid, and psychosocial counseling. We work in collaboration with government agencies, NGOs, and volunteers to provide timely assistance and help communities recover and rebuild.
A Heart for Global Missions
Calvary Chapel Abide has a heart for global missions, and our dedication to making a difference stems from our faith in God's calling. We believe that everyone has a role to play in building a better world, and we invite individuals, churches, and organizations to join us in our mission.
Get Involved
Are you passionate about making a positive impact on a global scale? There are several ways you can get involved with our global missions projects:
Join our volunteer teams and participate in mission trips
Donate to support our ongoing initiatives
Pray for our global missions teams and the communities we serve
Spread awareness about our work through social media and word-of-mouth
To learn more about how you can get involved and support our global missions efforts, please get in touch with us.
Together, Let's Make a Difference
Global missions are not just about short-term projects; they are about building meaningful connections, fostering understanding, and creating lasting change. At Calvary Chapel Abide, we are committed to walking alongside communities, empowering individuals, and spreading hope that transcends borders.
Join us on this incredible journey of love, peace, and hope as we work towards a world where everyone has the opportunity to thrive and experience the extraordinary love of God.