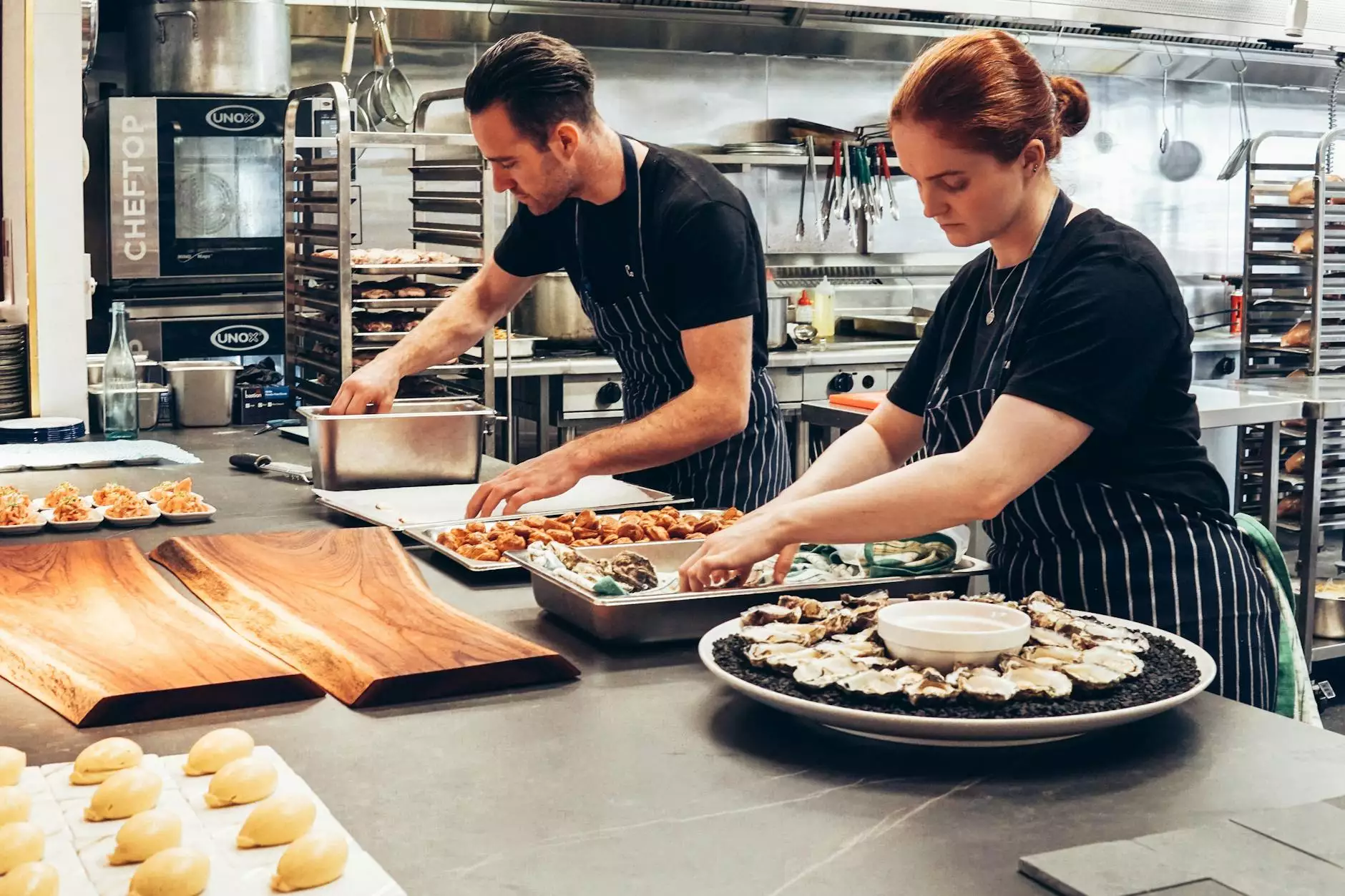 Welcome to Calvary Chapel Abide's Food Services page, where we are dedicated to providing nourishment and support to our community. Through our various food programs, we strive to make a positive impact on the lives of those in need.
Our Commitment to the Community
At Calvary Chapel Abide, we firmly believe in the importance of compassion and service. Our Food Services program is a reflection of our commitment to addressing the needs of our community members who may be experiencing hunger or food insecurity.
Within our organization, we have a dedicated team of volunteers and staff who work tirelessly to ensure that no one in our community goes hungry. We understand that food is a basic necessity, and it should be accessible to everyone, regardless of their circumstances.
Food Programs Offered
1. Community Food Pantry
Our Community Food Pantry is the heart of our Food Services program. It serves as a vital resource for individuals and families facing food insecurity. We offer a wide variety of nutritious food items, including fresh produce, canned goods, grains, and more.
Our pantry is open on specified days and times, ensuring that our community members can conveniently access the support they need. We strive to create a welcoming and inclusive environment where individuals can feel comfortable seeking assistance.
Through partnerships with local businesses, farms, and organizations, we are able to continually stock our pantry with a wide selection of fresh and non-perishable food items. Our dedicated team works diligently to ensure that our pantry is consistently replenished to serve the increasing demand.
2. Hot Meal Programs
In addition to our food pantry, we provide hot meal programs that offer warm and nutritious meals to those in need. Our hot meal programs aim to combat hunger while promoting a sense of community and fellowship.
We organize regular meal distributions where individuals can enjoy a freshly prepared, wholesome meal. These distributions are often held in partnership with local churches, community centers, and other organizations that share our vision of supporting those in need.
3. Mobile Food Services
Recognizing that transportation can sometimes be a barrier for individuals accessing our services, we have implemented mobile food services to reach the more isolated areas of our community. Our mobile food service units visit various locations, providing essential food items to those who may not have easy access to our main facilities.
Through this initiative, we strive to ensure that no one is left behind, and that everyone in our community has equal access to the food resources they need for themselves and their families.
Your Support Makes a Difference
Calvary Chapel Abide's Food Services program relies on the generous support of individuals, businesses, and organizations who share our belief in giving back. Your contributions play a crucial role in helping us sustain and expand our food programs, ultimately impacting the lives of many.
If you would like to get involved and support our efforts, there are several ways you can make a difference. You can donate non-perishable food items, volunteer your time at our food pantry, or make a monetary contribution to help us maintain our food programs. Together, we can create a stronger, more nourished community.
Contact Us
If you have any questions about our Food Services program or would like to learn more about how you can contribute, please don't hesitate to reach out to us. Our friendly team is here to assist you.
Email: [email protected]
Phone: (123) 456-7890