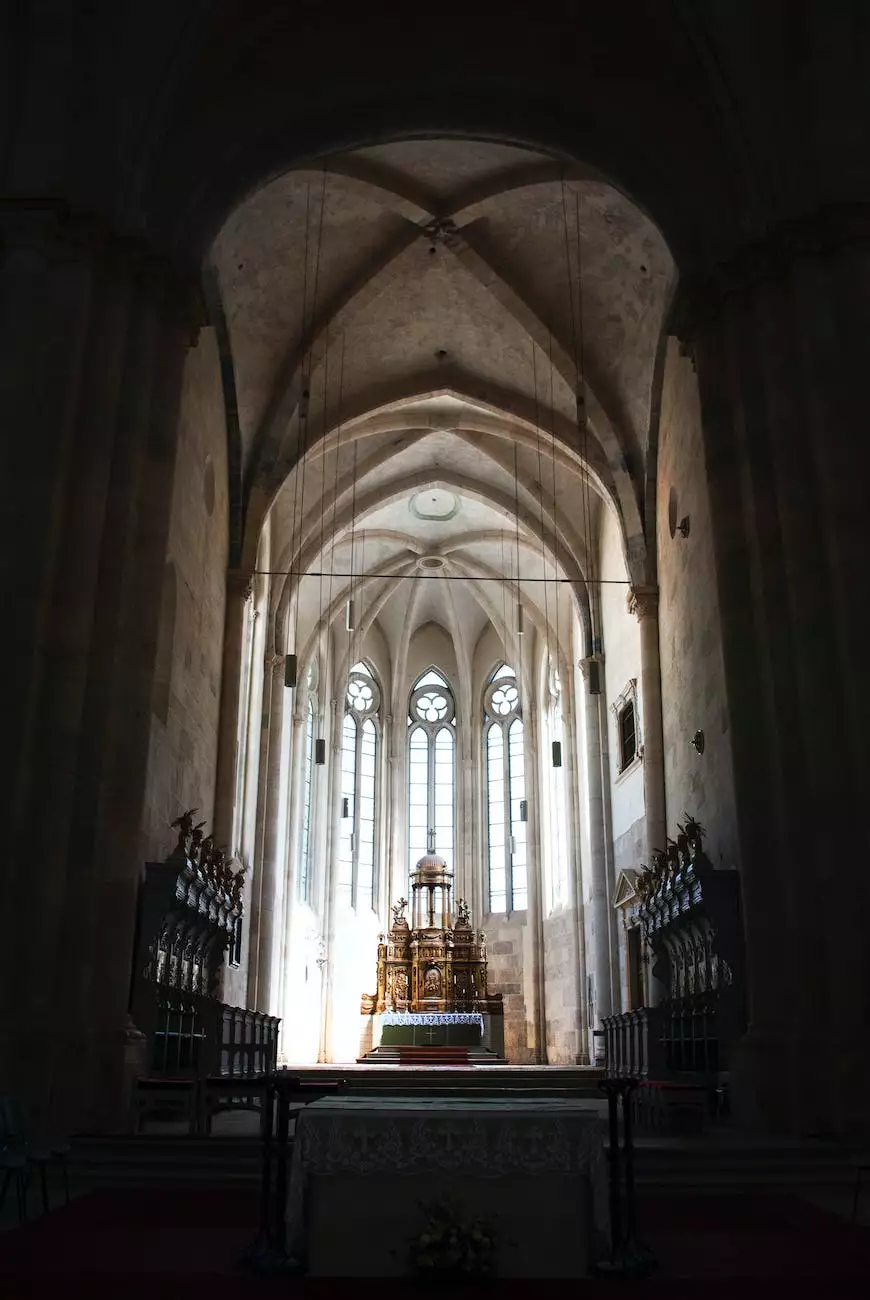 Welcome to the Bulletin Archive of Calvary Chapel Abide, a community-focused website dedicated to faith and beliefs. Our bulletin archive serves as a valuable resource for our community, providing a collection of past bulletins and ensuring that you stay connected with our congregation.
Stay Informed and Connected
At Calvary Chapel Abide, we believe in the power of knowledge and connection. Our bulletin archive is designed to keep you informed about the latest happenings, events, and announcements within our community. By staying connected through our bulletins, you can actively participate in the spiritual journey of our congregation.
Comprehensive Collection of Past Bulletins
Our Bulletin Archive offers a comprehensive collection of past bulletins that spans several years. Whether you missed an important announcement, want to revisit a sermon series, or simply want to stay up-to-date with our community's growth, our archive is here to serve you.
Keyword-Rich Subheading: The Importance of Community
Calvary Chapel Abide recognizes the significance of community in nurturing and strengthening our faith. Our bulletins serve as a means of fostering unity and encouraging fellowship amongst our congregation members. They provide a platform for those seeking spiritual growth to find inspiration, guidance, and a sense of belonging within our community.
Keyword-Rich Subheading: Valuable Insights, Teachings, and Events
Within our bulletin archive, you will find a plethora of valuable insights, teachings, and information about upcoming events. We frequently cover a diverse range of topics including scripture readings, sermons, workshops, community outreach programs, and more. The content within our bulletins is carefully curated to provide you with the spiritual guidance you need to nurture your faith.
Enhancing Your Spiritual Journey
Our bulletin archive is designed with your spiritual journey in mind. By exploring the extensive collection of past bulletins, you can reflect upon the sermons preached, benefit from the lessons shared, and discover new depths of understanding. Our bulletins are not only informative but also aim to inspire and uplift you on your faith-filled path.
Keyword-Rich Subheading: Connecting with Our Community
Connecting with our community is a fundamental aspect of Calvary Chapel Abide. Through our bulletins, we provide you with ways to engage and participate in various community-driven initiatives. From volunteering opportunities to special events, our bulletins keep you up-to-date with the latest happenings and allow you to connect with like-minded individuals who share the same passion for faith and beliefs.
Easy Access and User-Friendly Interface
Our bulletin archive is designed to provide you with a seamless and user-friendly experience. With our intuitive navigation system, you can effortlessly browse through the extensive collection of bulletins. Our archive is easily accessible, ensuring that you can find the information you seek quickly and efficiently.
Keyword-Rich Subheading: Searchable and Filterable Content
We understand that searching for specific content within a collection of bulletins can be time-consuming. That's why we have implemented advanced search and filtering options within our bulletin archive. You can search for specific sermon topics, keywords, or events to find the exact information you need, making your experience with our bulletin archive more efficient and rewarding.
Experience the Fruits of Our Faith Community
Calvary Chapel Abide is proud to showcase the fruits of our vibrant faith community through our bulletin archive. Each bulletin represents a milestone in our journey, capturing the moments of growth, joy, reflection, and inspiration. We invite you to explore our archive and witness the transformative power of faith within our community.
Keyword-Rich Subheading: Engaging Features and Resources
Our bulletin archive is enriched with engaging features and resources to enhance your experience. Alongside the textual content, we provide audio recordings, video sermons, and supplementary materials that offer a multi-dimensional approach to understanding and applying the teachings shared within our bulletins. We believe in making information easily accessible, allowing you to engage with the content in a way that resonates most with you.
Join Our Community and Explore the Bulletin Archive
Whether you're a long-time member or a newcomer seeking spiritual guidance, we invite you to join our community and explore the wealth of knowledge within our Bulletin Archive. Immerse yourself in our uplifting content, stay connected with our vibrant faith community, and embark on a journey of growth, inspiration, and unwavering faith.
We look forward to having you as part of the Calvary Chapel Abide family. Welcome to the Bulletin Archive!