Wednesdays in the Word
Dec 13, 2017
Events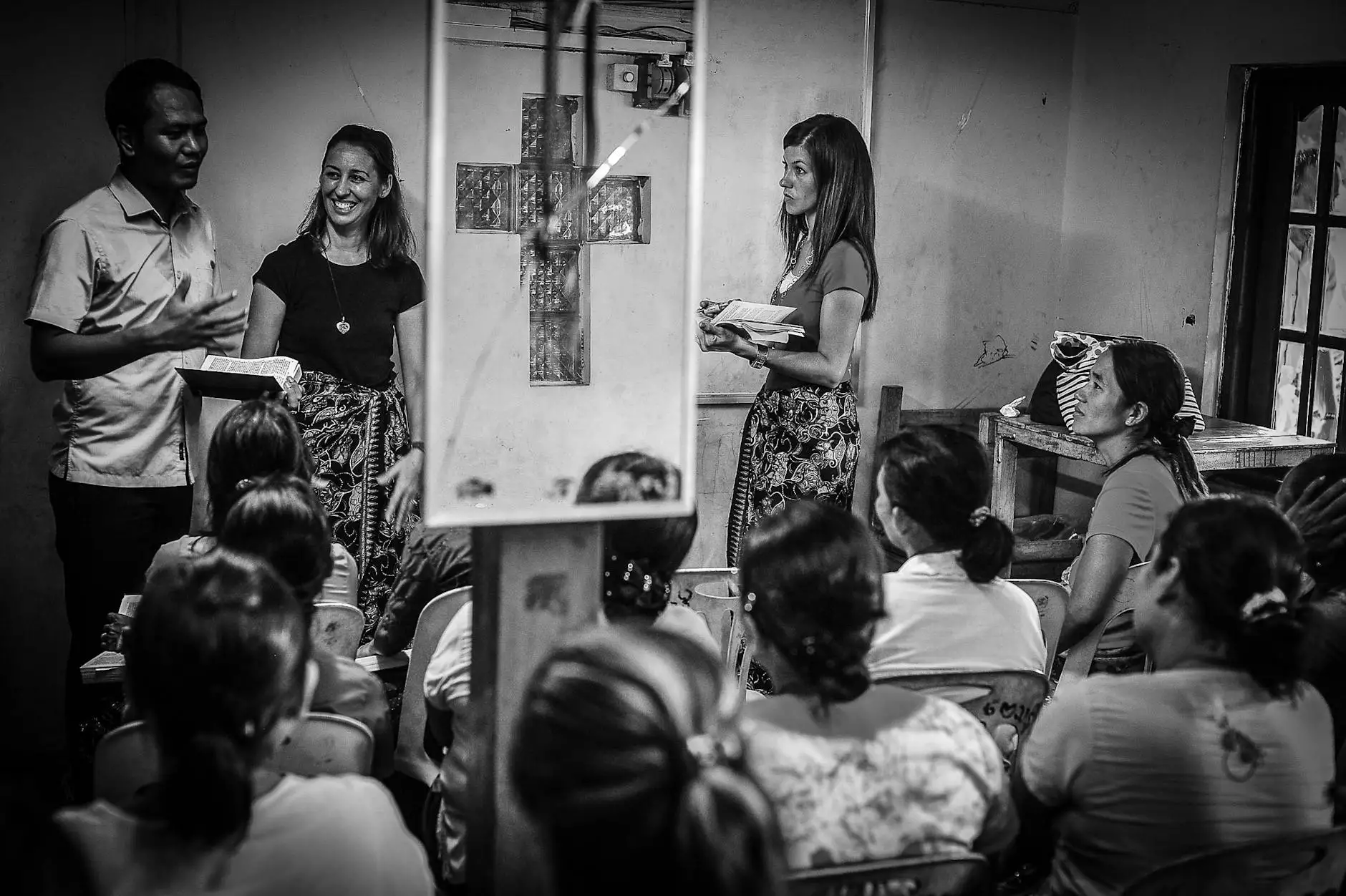 Explore and Experience Transformation through God's Word
Welcome to Calvary Chapel Abide's Wednesdays in the Word, a platform where we immerse ourselves in the Scriptures, strengthen our faith, and find solace in a supportive community. Join us every Wednesday for a profound and enriching spiritual experience, as we journey together through the power of God's Word.
Discover the Power of God's Word
In a fast-paced world filled with constant distractions, it's essential to find moments of stillness and connection with our spiritual roots. Wednesdays in the Word provides a dedicated time for reflection, study, and exploration of the Scriptures. By engaging in this purposeful journey, we can unearth the transformative power of God's Word and apply it to our lives.
Immerse Yourself in Meaningful Discussions
At Wednesdays in the Word, we believe in fostering a nurturing and inclusive environment where everyone's voice is heard. Through thought-provoking discussions and interactive sessions, we delve into the depths of biblical teachings, examining its relevance to our contemporary lives. Our diverse community brings together individuals from all walks of life, united in their desire to grow spiritually and seek deeper understanding.
Grow in Faith within a Welcoming Community
Calvary Chapel Abide is built on the foundation of love, acceptance, and togetherness. Wednesdays in the Word amplifies this sense of community, offering a safe space for individuals to express their doubts, share their insights, and strengthen their faith. Whether you're a lifelong believer or exploring spirituality for the first time, we welcome you with open arms.
Structured Biblical Studies and Teachings
Our Wednesdays in the Word sessions are carefully crafted to guide participants through a systematic study of the Bible. Each gathering focuses on a specific theme, book, or topic, enabling us to deepen our understanding of God's Word. Led by experienced and passionate mentors, these teachings equip attendees with the necessary tools to navigate the Scriptures and apply its wisdom to their everyday lives.
Enriching Personal Growth and Relationships
Wednesdays in the Word serves as a catalyst for personal growth, allowing each individual to develop a stronger connection with God and fellow believers. Beyond the intellectual exploration of the Scriptures, we nurture genuine relationships, providing a support system for challenges encountered along life's journey. As we gather together, we encourage one another, celebrating joys, and providing solace during times of adversity.
Join Us for Wednesdays in the Word
Whether you're seeking spiritual nourishment, seeking answers to life's questions, or simply searching for a loving community to belong to, Wednesdays in the Word at Calvary Chapel Abide offers an inviting space for you. Step into a realm of transformation and growth through the power of God's Word. Join our vibrant community, and together, let's embark on a journey of faith and unwavering conviction.