New Hope Palm Harbor - Destiny Basketball Camp
Jul 23, 2022
Events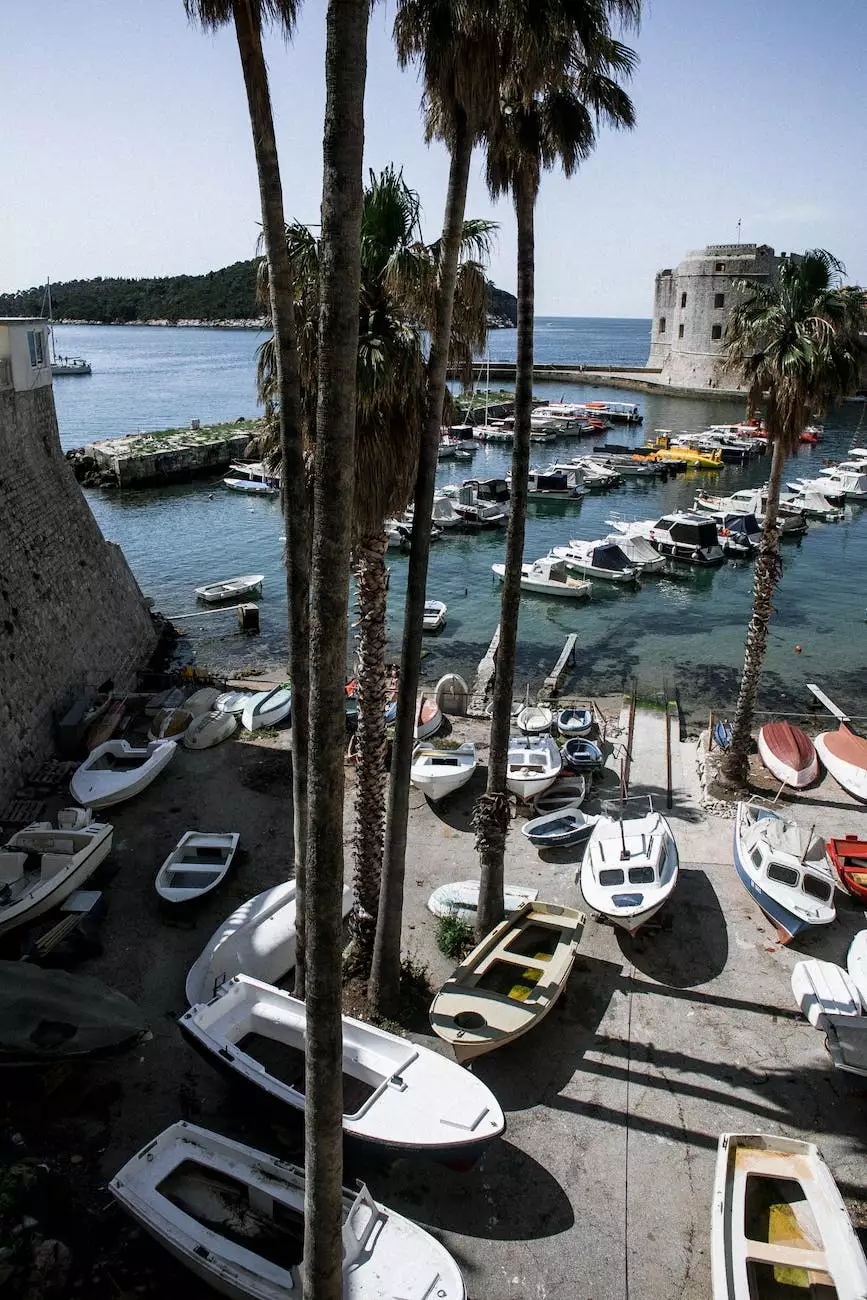 Introduction
Welcome to the Destiny Basketball Camp, hosted by Calvary Chapel Abide in Palm Harbor, Florida. This basketball camp is designed to inspire, educate, and empower young athletes in our community. Join us for an unforgettable experience where you will have the opportunity to enhance your basketball skills, engage in personal growth, and foster lasting friendships.
About Calvary Chapel Abide
Calvary Chapel Abide is a vibrant faith-based community that seeks to spread love, hope, and faith in Palm Harbor, Florida. Our mission is to provide a welcoming environment where individuals and families can come together to grow spiritually and build strong relationships. With a focus on community and society, we offer various programs and events to engage people of all ages and backgrounds.
About the Destiny Basketball Camp
The Destiny Basketball Camp is an annual event hosted by Calvary Chapel Abide. Our goal is to bring together young athletes who share a passion for basketball and provide them with an enriching experience both on and off the court. Through a combination of skill development, team building exercises, and faith-based teachings, we strive to help participants reach their full potential - not only as athletes but as individuals.
What Sets us Apart?
At Calvary Chapel Abide's Destiny Basketball Camp, we believe in going above and beyond for our campers. Here's what sets us apart:
Expert Coaching: Our camp is led by highly skilled and experienced coaches who are passionate about basketball and committed to helping our participants succeed. They provide personalized instruction and support, ensuring that each camper receives guidance tailored to their needs.
State-of-the-Art Facilities: Our camp takes place in top-notch basketball facilities equipped with modern amenities. We offer ample space, fully equipped gyms, and safe playing environments to ensure that campers can focus on their skills and have an enjoyable experience.
Faith-Based Curriculum: At Calvary Chapel Abide, we integrate faith-based teachings into our basketball program. We believe in promoting values such as integrity, teamwork, and resilience, which can be applied both on and off the court. Our spiritual teachings are accessible to individuals of all faith backgrounds.
Inclusive Environment: We strive to create an inclusive and diverse environment where every participant feels welcome and valued. Regardless of your skill level or previous experience, our camp is designed to cater to athletes of all abilities, nurturing a sense of belonging and fostering personal growth.
What to Expect
Our Destiny Basketball Camp offers a comprehensive and well-rounded experience for all participants. Here's what you can expect when you join:
Skills Development
Our camp is structured to provide participants with ample opportunities for skill enhancement. Through a combination of drills, practice sessions, and friendly competition, you will have the chance to develop your basketball skills under the guidance of skilled coaches. We focus on improving fundamental skills such as shooting, dribbling, passing, and defense, while also emphasizing game strategy and teamwork.
Individual Growth
At Calvary Chapel Abide, we believe that sports can teach valuable life lessons. Alongside enhancing your basketball skills, we emphasize personal growth, character development, and leadership skills. Through team-building exercises, motivational workshops, and faith-based teachings, we aim to empower participants to become well-rounded individuals both on and off the court.
Community Building
One of the key aspects of our camp is fostering a strong sense of community and building lasting relationships. You will have the opportunity to connect and bond with fellow participants, developing friendships and camaraderie that extend beyond the camp. We organize various team-building activities, group discussions, and social events to facilitate these connections and create a supportive community environment.
Registration and Contact
Ready to join our Destiny Basketball Camp and embark on an incredible journey? Don't miss out on this opportunity to grow as a basketball player and an individual. For more information or to register, please visit our website or contact us using the details below:
Website: http://calvarychapelabide.com/destiny-basketball-camp
Email: [email protected]
Phone: (XXX) XXX-XXXX
Join the Destiny Basketball Camp at Calvary Chapel Abide in Palm Harbor, Florida. Develop your basketball skills, build teamwork, and foster a sense of community. Sign up today and embark on an unforgettable journey where you can grow as an athlete and a person!