She - Empowering Women Through Faith and Beliefs
May 29, 2018
About Us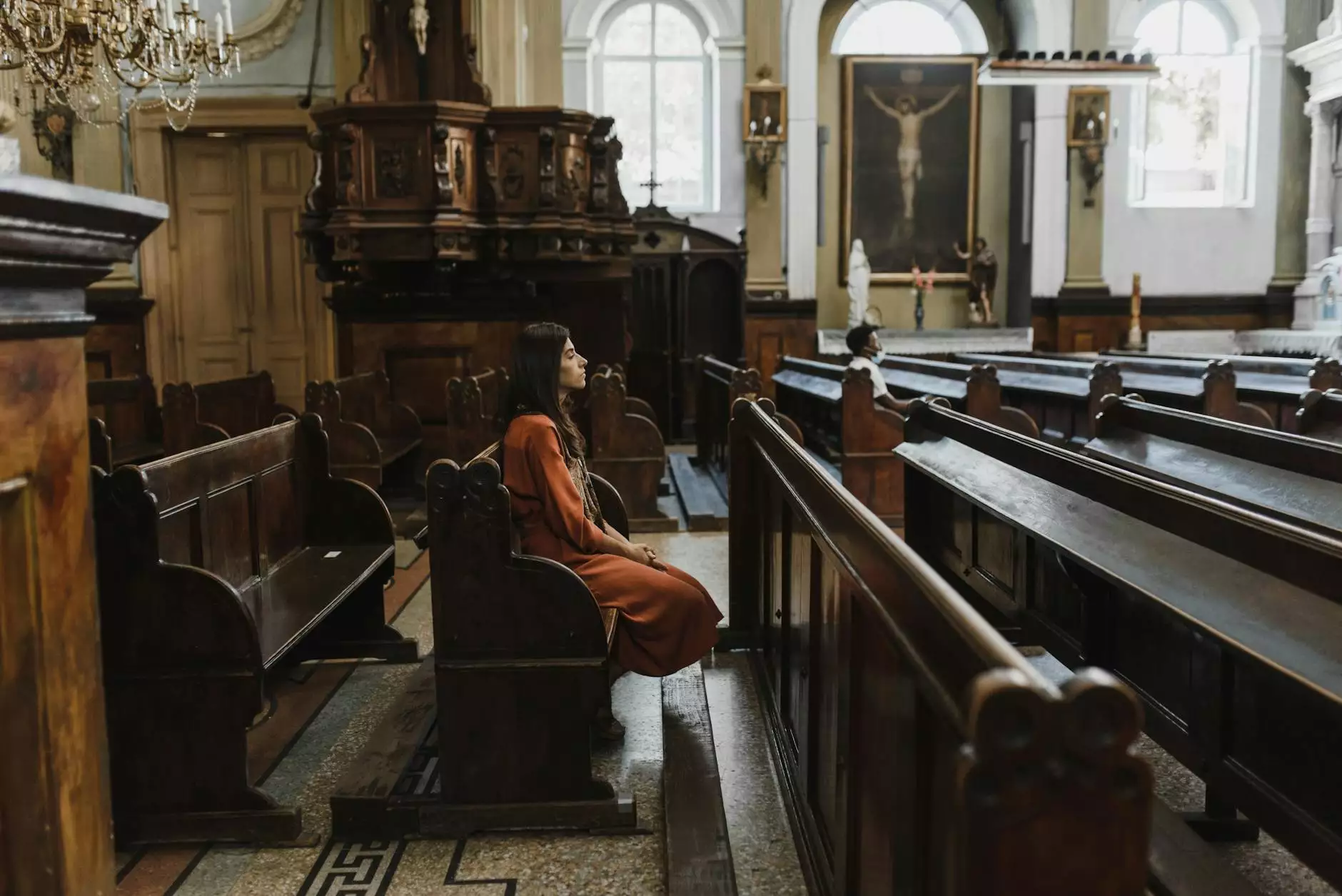 Welcome to 'She', the women's ministry of Calvary Chapel Abide - a diverse and welcoming community rooted in faith and committed to empowering women in their spiritual journeys. We believe in the power of community and the importance of connecting with like-minded individuals who share similar values and beliefs.
Our Mission
Our mission is to create a safe space for women to explore their faith, deepen their relationship with God, and grow together as a supportive and caring community. Through our various events, Bible studies, and workshops, we strive to equip women with the tools they need to navigate life's challenges with confidence and grace.
Events and Bible Studies
At 'She', we understand the importance of coming together to learn, share, and encourage one another. That is why we organize a wide range of events and Bible studies designed to meet the spiritual needs of women in all stages of life.
Women's Conferences
Our women's conferences are dynamic gatherings where women from all walks of life come together to be inspired, uplifted, and challenged. These conferences feature renowned speakers who share personal stories, offer insightful teachings, and provide practical tools for spiritual growth. Join us for a transformative experience that will leave you feeling empowered and refreshed.
Bible Studies
Our Bible studies are carefully crafted to dig deep into the Word of God and explore its relevance to our everyday lives. Through in-depth discussions, guided reflections, and group interactions, we seek to foster a deeper understanding of biblical teachings and encourage personal application. No matter where you are on your spiritual journey, there's a Bible study group that will suit your needs.
Supportive Community
At Calvary Chapel Abide, we believe in the power of community and its ability to uplift and transform lives. We strive to cultivate a supportive environment where women can connect, build authentic friendships, and find encouragement in one another. Through our 'She' ministry, you'll have the opportunity to make meaningful connections and form lifelong bonds with fellow sisters in faith.
Get Involved
We invite you to join our thriving community of women at Calvary Chapel Abide. Here, you'll find a place to belong, grow, and make a difference. No matter your background or stage of life, there's a place for you in our 'She' ministry. Come as you are and experience the love and support of a community that truly cares.
Stay Connected
To stay updated on our latest events, Bible studies, and community gatherings, be sure to sign up for our newsletter and follow us on social media. By joining our online platforms, you'll be part of a vibrant community that shares resources, offers support, and celebrates the joys of life together.
Contact Us
If you have any questions or would like to learn more about our 'She' ministry, please don't hesitate to reach out to us. We're here to assist you and help you take the next step on your faith journey. You can reach us through our website, email, or phone.
Join 'She' at Calvary Chapel Abide today and experience the transformative power of faith, community, and empowerment. We can't wait to embark on this incredible journey with you!