New Volunteer Management - Lakeland
Dec 25, 2018
Contact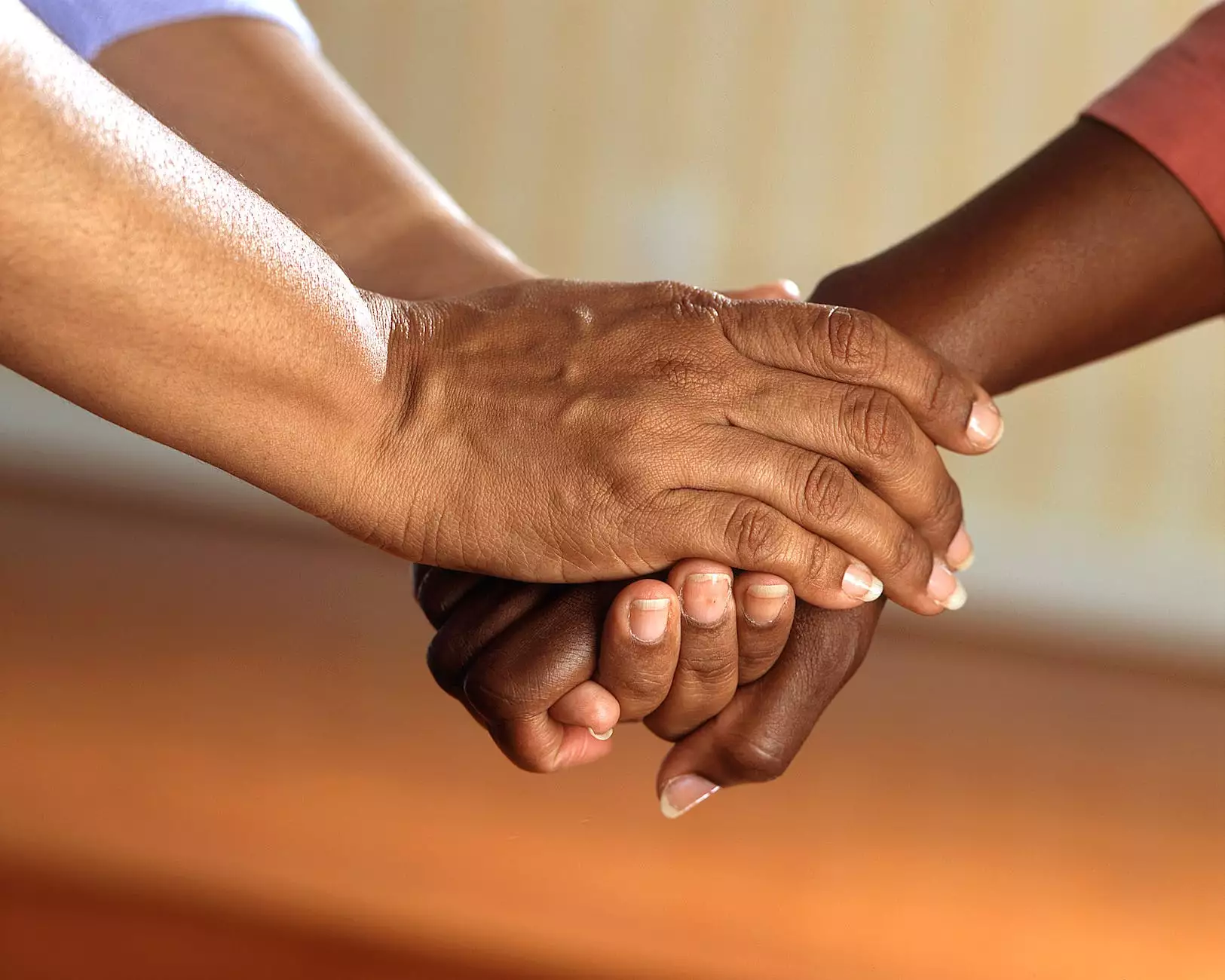 Welcome to Calvary Chapel Abide
Thank you for considering Calvary Chapel Abide for your volunteer efforts in Lakeland. As a faith-based organization deeply rooted in our community, we are thrilled to introduce our new and innovative volunteer management program designed to maximize the impact of your service and create meaningful connections.
About Calvary Chapel Abide
Calvary Chapel Abide is a pillar of the Lakeland community, focusing on spreading God's love and making a positive difference in the lives of individuals and families. Our commitment to faith, compassion, and service drives our volunteer efforts, enhancing the well-being of our community members and promoting a sense of togetherness.
The Importance of Volunteerism
Volunteerism plays a crucial role in shaping the strength and unity of our society. At Calvary Chapel Abide, we firmly believe that service is not only an opportunity to give back but also a transformative experience for individuals who choose to contribute their time and skills. Through volunteering, you can make a lasting impact on the lives of others while also experiencing personal growth and fulfillment.
Our New Volunteer Management Program
Our new volunteer management program at Calvary Chapel Abide aims to revolutionize the way volunteers engage within our organization. By focusing on effective organization, communication, and ongoing training, we provide volunteers with the necessary tools to excel in their roles and foster a welcoming and productive environment.
Benefits of Joining our Volunteer Management Program
Meaningful Roles: We offer a diverse range of volunteer opportunities, allowing you to choose a role that aligns with your passion and interest, ensuring fulfillment and satisfaction in your service.
Comprehensive Training: Our program includes comprehensive training sessions to equip you with the knowledge and skills required to excel in your volunteer role, promoting personal growth and development.
Effective Communication: We prioritize efficient communication channels to ensure you are well-informed about upcoming events, initiatives, and changes within our organization, keeping you engaged and connected.
Community Engagement: Joining our volunteer management program provides an opportunity to connect and work alongside like-minded individuals, forming strong bonds and creating a sense of unity within our faith community.
Recognition and Appreciation: We value and appreciate your contributions. Our program ensures that your efforts are recognized and appreciated, validating the positive impact you make on the lives of our community members.
How to Get Involved
Becoming a volunteer at Calvary Chapel Abide is a simple and seamless process. Follow the steps below to embark on a rewarding volunteer journey:
Step 1: Explore Volunteer Opportunities
Visit our website to explore the wide range of volunteer opportunities available. Whether you are interested in working with children, supporting local outreach programs, or assisting in administrative tasks, there is a role for you.
Step 2: Fill out the Volunteer Application Form
Complete our online volunteer application form with your details, indicating your preferred areas of service. We will review your application and contact you to proceed with the next steps.
Step 3: Attend an Orientation Session
As part of our commitment to your success, we hold orientation sessions to provide you with valuable information about our organization, mission, and core values. This session will also allow us to get to know you better and assess the best fit for your skills and interests.
Step 4: Enjoy Your Volunteer Experience
Once orientation is complete, you will be ready to embark on an incredible volunteer journey with Calvary Chapel Abide. We will provide ongoing support and guidance throughout your experience, ensuring a meaningful and rewarding contribution.
Join Calvary Chapel Abide Today
Make a difference in Lakeland by joining the Calvary Chapel Abide volunteer management program. Together, we can create positive change, build stronger communities, and inspire others through faith, love, and service. Click here to get started!