Get to Know Olga Nicolas
Sep 1, 2023
About Us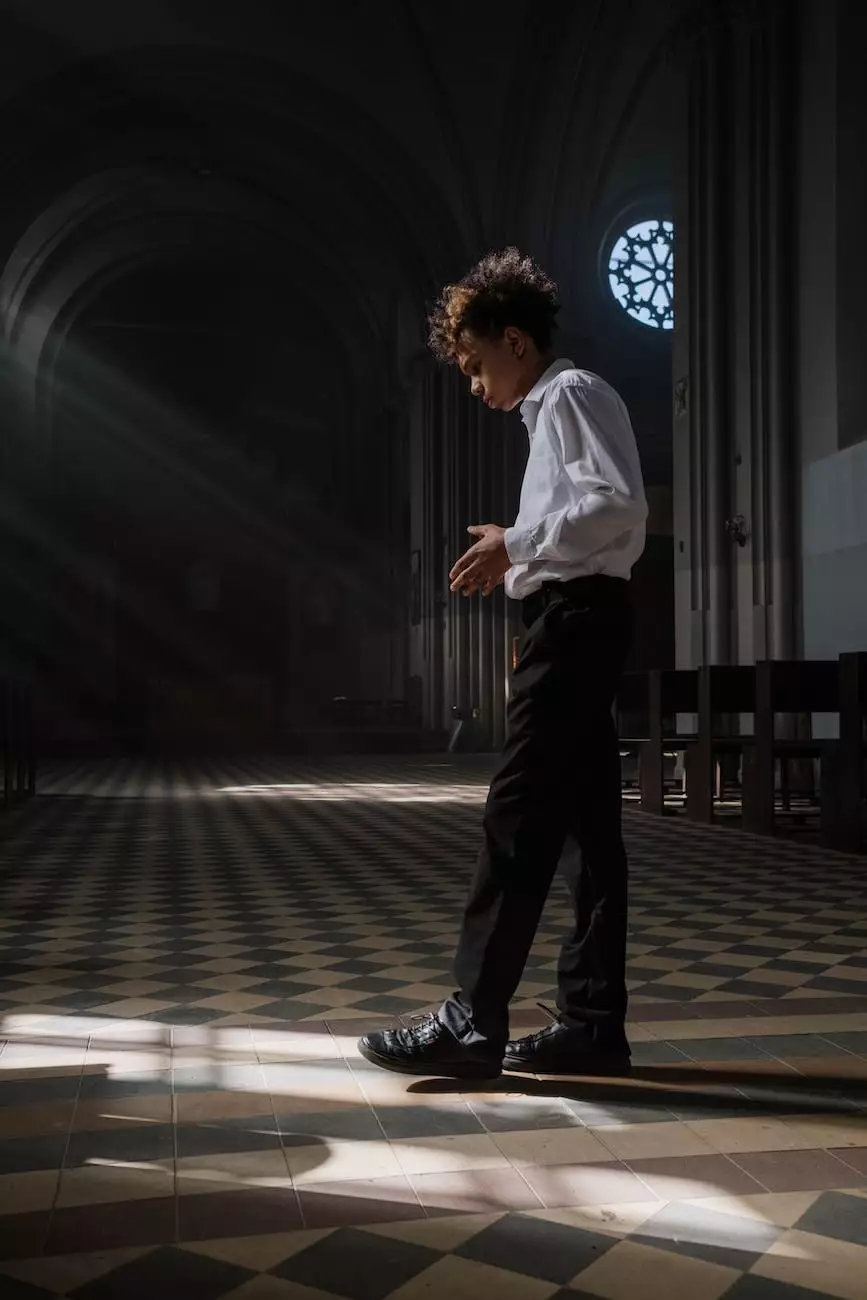 Welcome to Calvary Chapel Abide, a place where faith and beliefs converge to create a community focused on cultivating spiritual growth and fostering deeper connections with God. In this article, we dive into the inspiring journey of Olga Nicolas, a valued member of our congregation who has dedicated her life to following the teachings of Jesus Christ.
A Life Transformed by Faith
Olga Nicolas' story is a testament to the transformative power of faith. Born and raised in a small town, Olga always had a deep longing for something more meaningful in her life. It was during her early adulthood that she encountered Calvary Chapel Abide, and it marked the beginning of a remarkable journey.
Through her involvement with Calvary Chapel Abide, Olga started to explore the teachings of Jesus Christ, and the impact was life-changing. She found solace, guidance, and a renewed sense of purpose as she embraced the values and principles that are central to Calvary Chapel Abide.
Fostering a Stronger Relationship with God
One of the core beliefs at Calvary Chapel Abide is the importance of developing a personal and intimate relationship with God. Olga Nicolas exemplifies this belief through her unwavering devotion to cultivating a stronger bond with the divine.
Through regular attendance at worship services, Bible studies, and prayer meetings, Olga has found a source of strength, comfort, and guidance. The vibrant community at Calvary Chapel Abide has provided her with a network of like-minded individuals who share the same passion for deepening their spiritual connection.
Impacting Lives through Service
Central to the mission of Calvary Chapel Abide is the call to serve others selflessly, just as Jesus modeled for His followers. Olga Nicolas has embraced this calling wholeheartedly and has actively contributed her time and efforts to various outreach programs.
Whether through volunteering at local shelters, organizing community events, or leading Bible study groups, Olga has made a tangible impact on the lives of those around her. Her dedication to serving others reflects the values of Calvary Chapel Abide and serves as an inspiration to the community.
A Message of Hope and Love
As Olga Nicolas shares her journey of faith, she brings a powerful message of hope and love that resonates with others seeking a deeper spiritual connection. Her personal experiences, struggles, and triumphs serve as a testament to the transformative power of God's love.
Through her involvement with Calvary Chapel Abide, Olga has found solace in a loving and supportive community that has helped her grow closer to God. Her unwavering faith and commitment to embodying the teachings of Jesus Christ have been a guiding light in her life.
Join the Calvary Chapel Abide Community
If you are searching for a community that embraces faith, fosters spiritual growth, and encourages meaningful connections with God, Calvary Chapel Abide welcomes you with open arms. Allow the inspiring journey of Olga Nicolas to ignite a flame within your heart and join us on the path to a more profound understanding of faith.
Discover the transformative power of faith
Cultivate a stronger relationship with God
Impact lives through selfless service
Embrace a message of hope and love
At Calvary Chapel Abide, we believe that every individual has a unique story to tell and a purpose to fulfill. Join our community, and together, let us experience the boundless blessings and incredible spiritual growth that await us on this faith-filled journey.
For more information about our services, events, and how you can get involved, visit our website or contact us directly. We look forward to walking alongside you as we deepen our relationship with God and live out our purpose with love and faith.