Leaders - Harvest Time Church of Jesus Christ
Apr 12, 2019
Leadership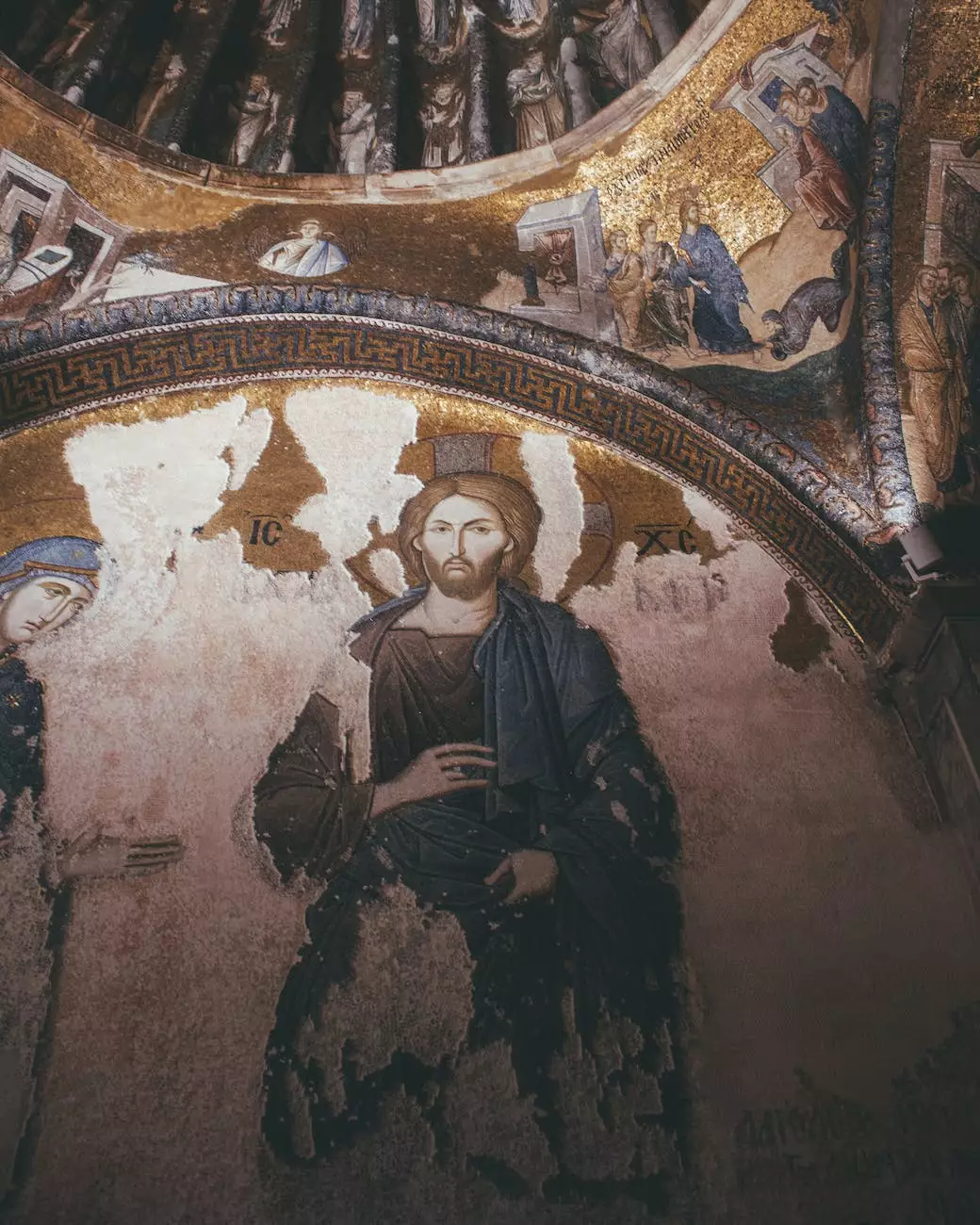 Meet Our Dedicated and Passionate Leaders
Welcome to the Leaders page of Harvest Time Church of Jesus Christ, a vibrant community brought together by faith, love, and devotion. At Calvary Chapel Abide, we are proud to introduce you to our exceptional team of leaders who tirelessly serve our congregation and the broader community. With their deep-rooted commitment to spreading the teachings of Jesus Christ, they embody our mission and help us create a welcoming environment for all.
Our Vision
At Calvary Chapel Abide, we strive to create a safe space where people from all walks of life can nurture their relationship with God, find solace, and build meaningful relationships with others. Our leaders play a vital role in bringing this vision to life by exemplifying unwavering faith, compassion, and integrity.
Our Mission
Our mission is to guide individuals towards a deeper understanding and acceptance of Jesus Christ, empowering them to live a life rooted in faith, love, and service. Our leaders are at the forefront of this mission, serving as spiritual mentors and trusted sources of guidance through their extensive knowledge of the scriptures and their genuine care for the well-being of our congregation.
Our Guiding Principles
At Calvary Chapel Abide, our leaders adhere to a set of guiding principles that shape our community and the way we carry out our work:
Biblical Truth: Our leaders are committed to teaching and upholding the timeless truths found in the Bible, allowing individuals to experience the transformative power of God's Word.
Inclusivity: We believe that everyone, regardless of their background, is deserving of God's love and acceptance. Our leaders actively foster an inclusive environment where diversity is celebrated and all are welcome.
Authentic Worship: Our leaders strive to create an atmosphere of genuine worship, enabling individuals to connect with God on a personal level and experience His presence.
Servant Leadership: Serving others is at the core of our leaders' approach. They lead by example, humbly dedicating themselves to meeting the needs of our congregation and the community at large.
Growth and Discipleship: Our leaders are passionate about fostering spiritual growth and nurturing discipleship within the church. Through teachings, mentoring, and guidance, they equip individuals to develop a deeper relationship with Jesus Christ.
Community Outreach: Our leaders actively engage in various community outreach initiatives, extending a helping hand to those in need and demonstrating the love of Christ through their actions.
Meet Our Esteemed Leaders
Now it's time to introduce you to the remarkable individuals who lead us with utmost dedication:
Pastor John Johnson - Senior Pastor
Pastor John Johnson serves as our Senior Pastor, bringing decades of experience in ministry and a sincere passion for sharing the gospel. With a deep understanding of the scriptures, Pastor John leads our congregation with wisdom, compassion, and unwavering faith.
Pastor Sarah Smith - Youth Ministry Director
Pastor Sarah Smith leads our vibrant Youth Ministry, guiding and mentoring the younger generation with grace and a heart for youth empowerment. Through engaging programs and a nurturing environment, Pastor Sarah inspires young minds to embrace their faith and become strong disciples of Christ.
Pastor Mark Davis - Worship Leader
As our Worship Leader, Pastor Mark Davis ignites fervent worship through his exceptional musical talent. With a deep love for God and a desire to lead others into His presence, Pastor Mark directs our worship services, creating an atmosphere of awe and reverence.
Pastor Jessica Rodriguez - Community Outreach Coordinator
Pastor Jessica Rodriguez spearheads our community outreach initiatives, demonstrating the love of Christ through acts of service and compassion. With her incredible organizational skills and a heart for the marginalized, Pastor Jessica mobilizes our congregation to make a positive impact in the local community.
Join Us on Our Journey of Faith
We invite you to join us at Calvary Chapel Abide and experience the transformative power of God's love. Together, we can make a difference in our lives and the lives of others. As an inclusive community, we welcome you with open arms, and our leaders are here to guide you on your own journey of faith.
Feel free to explore the rest of our website to learn more about our ministries, upcoming events, and ways to get involved. We look forward to walking alongside you on this incredible journey.
May God bless you abundantly.