About Calvary Chapel Abide
Apr 11, 2023
About Us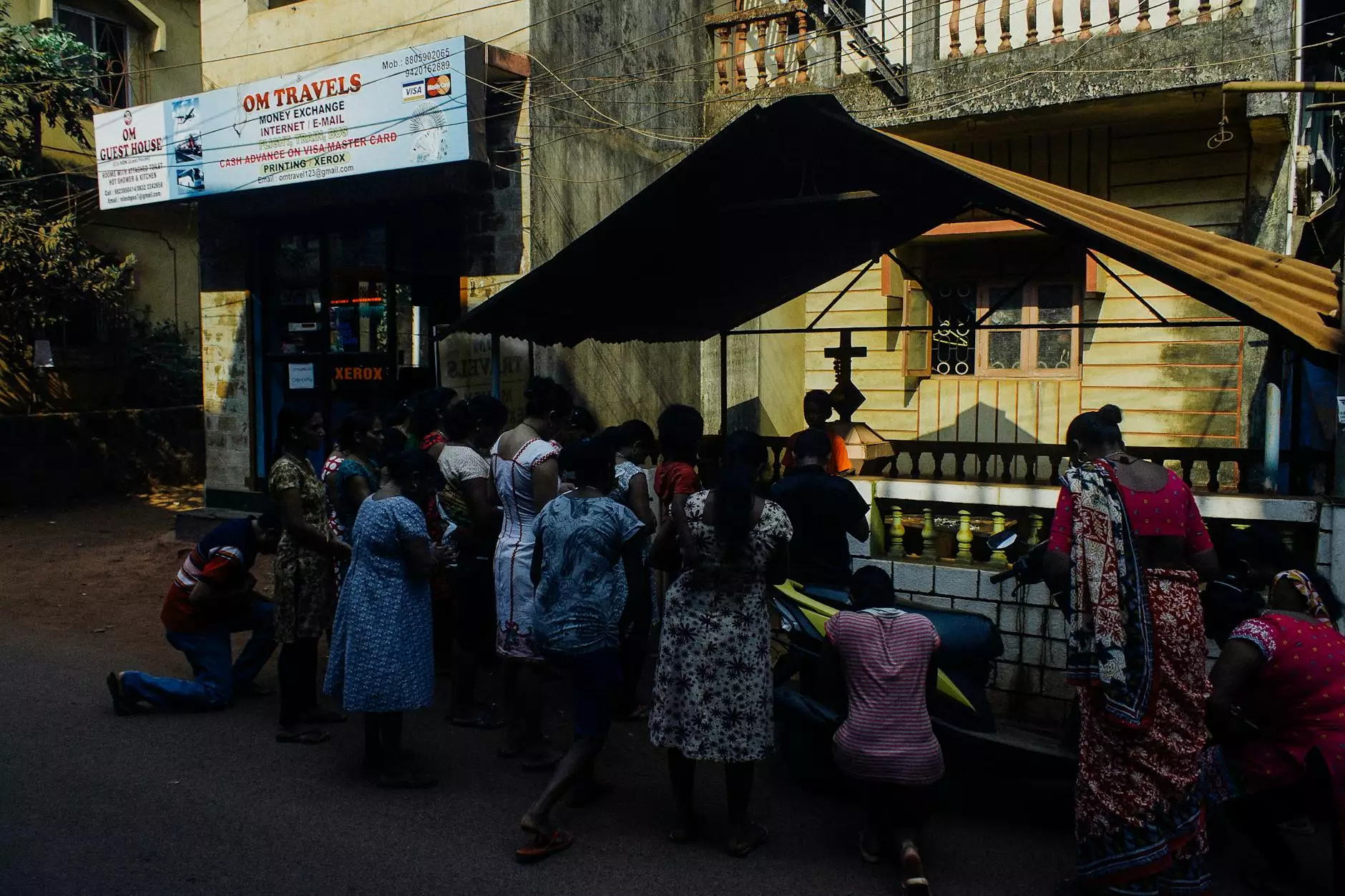 Welcome to Calvary Chapel Abide, where faith and beliefs come alive in the heart of our community. We are a leading Christian organization that is dedicated to empowering individuals on their spiritual journey, providing a place of worship, community, and personal growth. Our mission is to share the message of hope, love, and redemption through the teachings of Jesus Christ.
Our Mission
At Calvary Chapel Abide, our mission is to create an environment where individuals can experience a deep and transformative relationship with God. We believe that through worship, study, and fellowship, we can encourage personal growth and spiritual development. Our aim is to inspire and equip individuals to fulfill their God-given purpose and live a life that is filled with purpose, joy, and impact within our community and beyond.
Our Values
As a community rooted in the teachings of Jesus Christ, our core values form the foundation of everything that we do:
Biblical Truth: We are committed to a faithful interpretation and application of God's Word, the Bible.
Authentic Worship: We cultivate an atmosphere of heartfelt worship where individuals can encounter the presence of God.
Radical Love: We strive to demonstrate God's love by treating one another and our community with radical love and kindness.
Authentic Community: We embrace and celebrate our diverse community, fostering genuine connections and relationships.
Servant Leadership: We follow Jesus' example of selfless service towards others, encouraging everyone to use their gifts to make a positive impact in the world.
Our Leadership
At Calvary Chapel Abide, we are led by a dedicated team of pastors, elders, and ministry leaders who are passionate about serving God and the community. Our leadership team brings a wealth of experience, wisdom, and a deep understanding of God's Word to guide and support our congregation. They are committed to nurturing and equipping individuals in their spiritual journey, offering guidance and support along the way.
Pastor John Doe - Lead Pastor
Pastor John Doe is our lead pastor who has been faithfully serving our congregation for over 20 years. He is a dynamic speaker and a visionary leader, known for his passionate preaching and teachings that resonate with people from all walks of life. With a heart for the community, Pastor John is actively involved in various outreach programs that aim to make a positive impact in our city.
Pastor Jane Smith - Worship Pastor
Pastor Jane Smith is our dedicated worship pastor, leading our congregation in authentic and uplifting worship experiences. With a deep love for music and a heart for worship, she encourages everyone to connect with God through songs and praises. Pastor Jane also oversees our worship team, guiding and inspiring them to lead with excellence and passion.
Our Impact in the Community
Calvary Chapel Abide is committed to making a difference in the lives of individuals, families, and the wider community. We believe in being the hands and feet of Jesus, reaching out with compassion and love to meet the needs of those around us. Our various outreach programs, community initiatives, and partnerships with local organizations allow us to actively engage in serving our community.
Feeding the Hungry Program
One of our key initiatives is our "Feeding the Hungry" program, where we provide nutritious meals and essential supplies to those in need. We partner with local food banks, shelters, and outreach centers to ensure that no one in our community goes hungry. Through this program, we not only provide physical nourishment but also offer hope and support to those facing challenging circumstances.
Youth Empowerment Program
Our passion for empowering the next generation led us to establish our "Youth Empowerment" program. We provide a safe and nurturing environment for young people to grow emotionally, spiritually, and intellectually. Through mentorship programs, life skills training, and educational support, we equip young individuals to face the challenges of life and make a positive impact in their communities.
Join Us on Your Spiritual Journey
Calvary Chapel Abide welcomes everyone, regardless of their background or where they might be on their spiritual journey. Whether you are searching for answers, seeking a place of worship, or looking to deepen your relationship with God, we invite you to join us. Our vibrant community of believers is here to support and encourage you every step of the way.
Explore our website to learn more about our ministries, programs, and upcoming events. We offer a range of opportunities for personal growth, spiritual development, and meaningful connections. Together, let's embark on a life-transforming journey of faith and discover the abundant life that God has in store for each of us.
Thank you for considering Calvary Chapel Abide as your spiritual home. We look forward to welcoming you with open arms and sharing in the joy of experiencing God's love and grace together.
© 2022 Calvary Chapel Abide | All Rights Reserved. | Privacy Policy