Welcome to Calvary Chapel Abide
Dec 26, 2019
Resources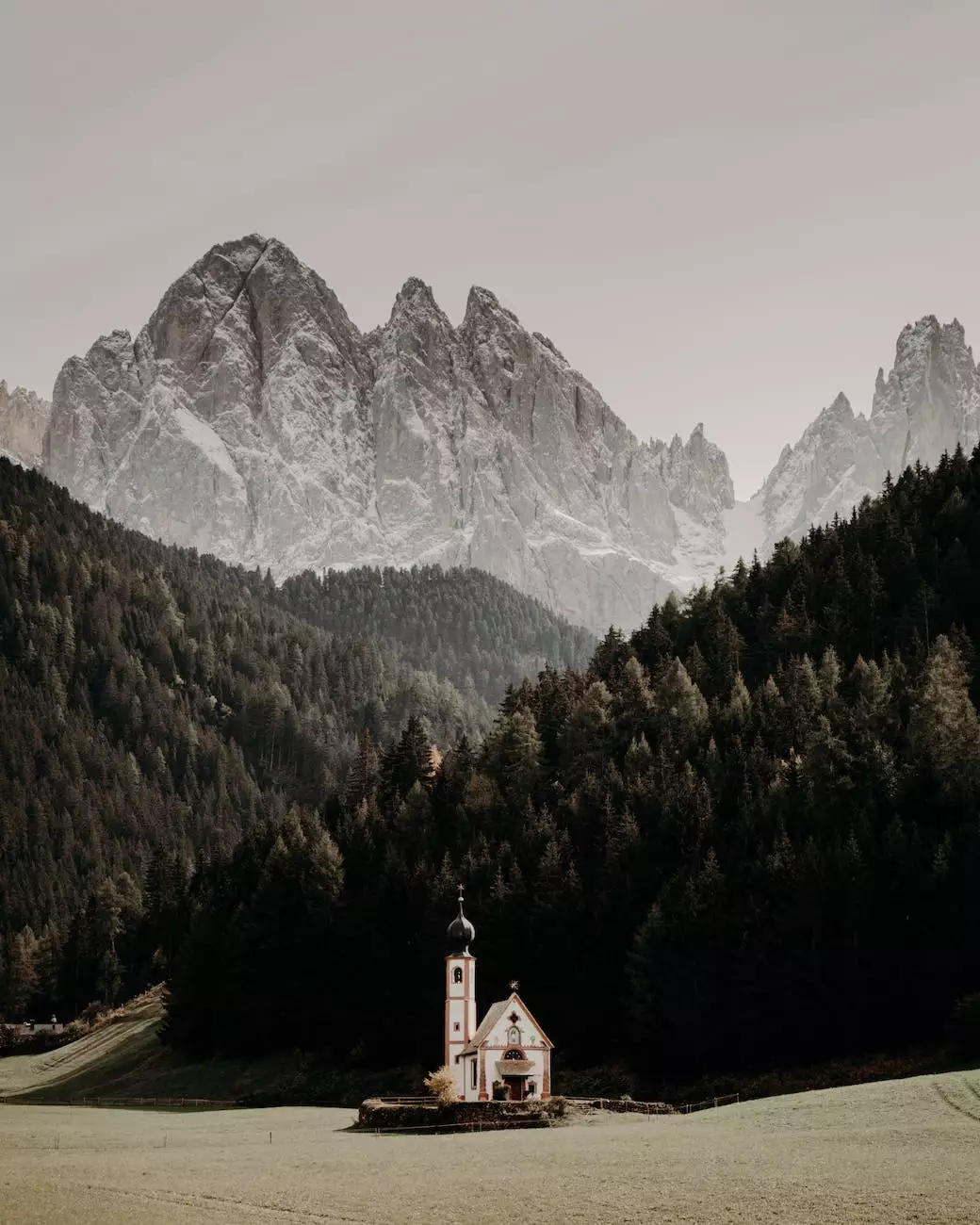 Services
At Calvary Chapel Abide, we are dedicated to providing a wide range of services to foster spiritual growth and strengthen our community. Our faith-based organization offers various programs and ministries that cater to individuals seeking a deeper connection with their faith. Through worship, biblical study, and fellowship, we strive to empower and inspire people on their spiritual journey.
Worship Services
Join us for our uplifting and inspiring worship services, where we come together to honor God and celebrate our faith. Our services are designed to create an atmosphere of joy, reverence, and unity. Through powerful sermons, heartfelt prayers, and engaging music, we seek to connect with God and each other.
Whether you are new to faith or have been a part of the Christian community for a long time, our worship services provide a space for everyone to come together and experience the presence of God. We welcome people of all ages and backgrounds to join us as we seek to deepen our relationship with Jesus Christ.
Biblical Study
At Calvary Chapel Abide, we believe in the importance of studying and understanding the Word of God. Our biblical study programs are designed to help individuals delve deeper into the teachings of the Bible and grow spiritually. Led by experienced and knowledgeable teachers, these programs provide valuable insights into biblical truths and principles.
Whether you are a beginner or well-versed in the Scriptures, our biblical study classes offer a welcoming environment for individuals to explore and discuss the Word of God. Through in-depth analysis, group discussions, and practical applications, we aim to equip believers with a solid foundation rooted in God's Word.
Ministries
At Calvary Chapel Abide, we believe in the power of serving others. Our ministries provide opportunities for individuals to actively contribute to our community and make a positive impact. From outreach initiatives to support groups, we offer a range of ministries that cater to diverse needs and interests.
Our ministries include:
Youth Ministry: Nurturing young minds and guiding them in their faith journey.
Women's Ministry: Creating a supportive community for women to grow spiritually and develop strong relationships.
Men's Ministry: Encouraging men to embrace their role as spiritual leaders through fellowship and discipleship.
Missions: Engaging in local and global outreach efforts to spread God's love and make a difference.
Prayer Group: Gathering together to intercede for our community, nation, and the world.
Community Events
Calvary Chapel Abide hosts a variety of community events throughout the year, aiming to bring people together and build connections. These events provide opportunities for fellowship, learning, and celebration within our community. From conferences to workshops, retreats to social gatherings, there is something for everyone.
Our events are open to all individuals, regardless of their religious background or affiliation. We believe in the power of unity and the strength that comes from embracing diversity within our community.
Get Involved
Are you looking for ways to get involved and make a difference? Join us at Calvary Chapel Abide and become a part of our vibrant and welcoming community. Whether you are interested in attending our services, joining a ministry, or participating in community events, we have a place for you.
Visit our website or contact us today to learn more about our programs and services. Our dedicated team is ready to assist you in finding your path towards spiritual growth and a deeper connection with God.
Experience the transformative power of faith and community at Calvary Chapel Abide. Join us on this incredible journey of discovering God's love and purpose for your life.