Speaker: Pastor Brittany Gillette
Mar 5, 2023
Leadership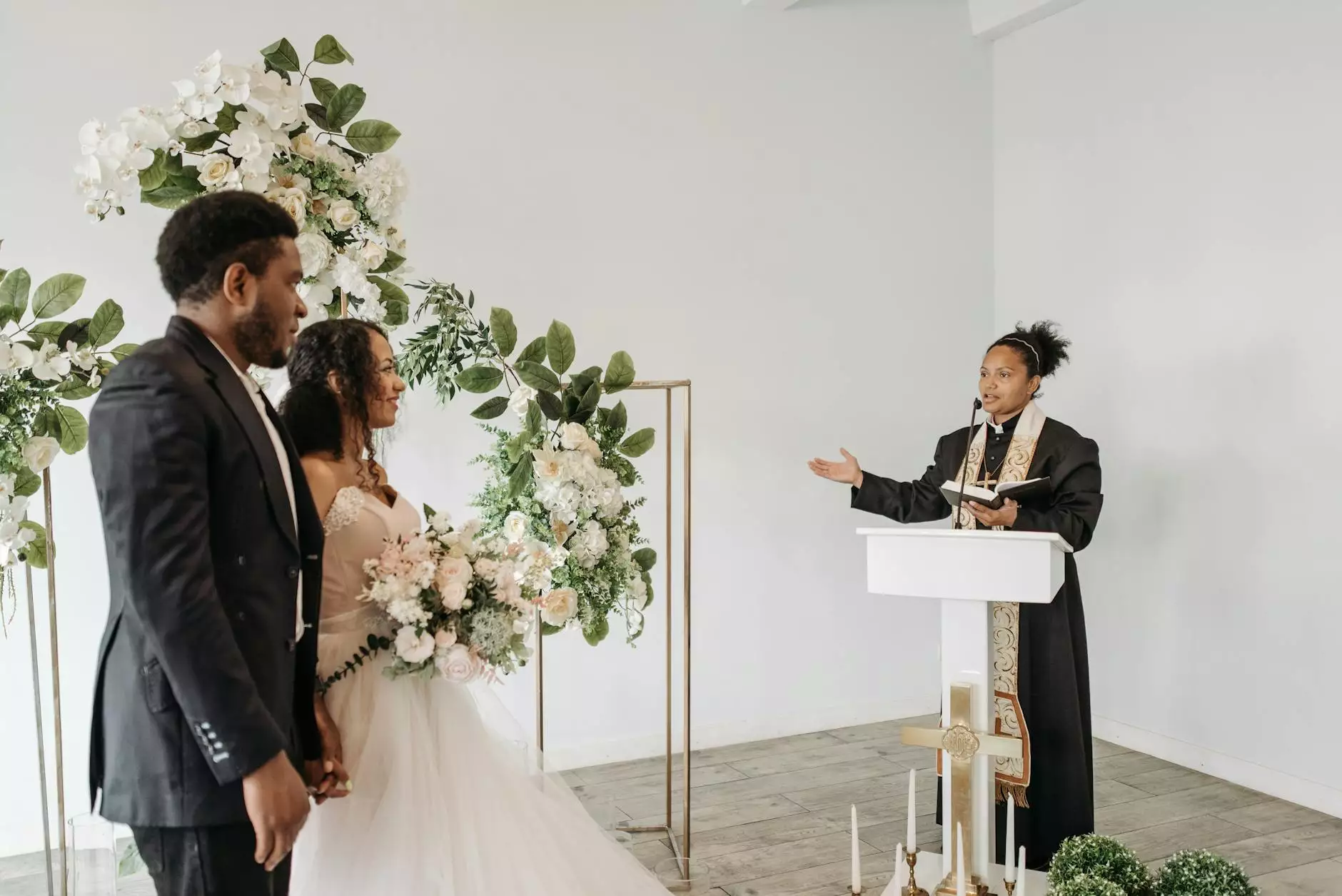 Welcome to the page dedicated to Pastor Brittany Gillette, an esteemed speaker at Calvary Chapel Abide. With her profound insights and unwavering passion for faith and spirituality, Pastor Brittany touches the hearts and souls of many, inspiring them to live purposeful lives rooted in the teachings of Jesus Christ.
Finding Guidance in Your Spiritual Journey
Within the realm of faith and beliefs, there are few voices as resonant and captivating as that of Pastor Brittany Gillette. Her ability to articulate complex spiritual concepts in a relatable manner is truly remarkable. Whether you are seeking solace, seeking answers, or simply looking to deepen your connection with God, Pastor Brittany's inspirational talks provide the guidance you need for your spiritual journey.
Exploring Pastor Brittany Gillette's Inspiring Messages
At Calvary Chapel Abide, we are privileged to have Pastor Brittany Gillette as a prominent speaker, sharing her transformative messages with our community. Pastor Brittany's talks are characterized by a deep understanding of scripture, coupled with a compassionate heart and a genuine desire to uplift and inspire.
Through her engaging storytelling, Pastor Brittany brings the teachings of the Bible to life, shedding light on core Christian values such as love, forgiveness, compassion, and selflessness. Her thought-provoking insights give us a fresh perspective and encourage us to apply these principles in our daily lives.
A Guiding Voice in Times of Uncertainty
In today's tumultuous world, it is invaluable to have a guiding voice that provides clarity and solace. Pastor Brittany Gillette's talks offer a beacon of hope amidst the chaos, reminding us of the power of faith and the unwavering love of God. Her messages address the challenges we face as individuals and as a society, offering practical advice and spiritual nourishment.
Spiritual Enrichment and Personal Growth
Listening to Pastor Brittany's messages is not just an act of passive learning; it is an opportunity for personal growth and spiritual enrichment. Her talks inspire introspection, motivating us to explore our own spirituality and draw closer to God. By offering profound insights, Pastor Brittany equips us with the tools we need to navigate our personal journeys and strengthen our relationship with the divine.
Explore the Collection of Inspiring Talks
As you browse through the extensive collection of Pastor Brittany Gillette's talks on our website, you will find a treasure trove of wisdom waiting to be discovered. These talks cover a wide range of topics, including:
Finding purpose and meaning in life
Building stronger connections with others
Overcoming adversity through faith
Developing a grateful heart
Discovering the transformative power of forgiveness
And much more!
Each talk is meticulously crafted, infused with biblical truth and Pastor Brittany's unique perspective. Whether you are a lifelong believer or questioning your faith, these messages offer profound insights and encourage personal growth.
Join Pastor Brittany Gillette at Calvary Chapel Abide
If you are seeking spiritual guidance and a welcoming community, we invite you to join us at Calvary Chapel Abide. Under the leadership of Pastor Brittany Gillette, our church fosters an atmosphere of love, acceptance, and spiritual growth. We believe in the transformative power of faith and are dedicated to helping individuals develop a personal relationship with God.
When you attend one of Pastor Brittany's live talks or listen to her recorded messages, you will be inspired to cultivate a deeper understanding of the Bible and live out its teachings in practical ways. Through Pastor Brittany's words, you will find encouragement, strength, and hope for a brighter future.
Experience the Difference
Calvary Chapel Abide, led by the captivating and insightful Pastor Brittany Gillette, welcomes people from all walks of life. We believe that everyone deserves to experience the love of God and find their purpose in life. Join our community, and embark on a transformative spiritual journey that will nourish your soul and empower you to make a positive impact on the world.
As Pastor Brittany Gillette eloquently shares the word of God, her messages have the power to uplift, heal, and inspire. We invite you to explore her talks, grow in your faith, and find guidance to overcome life's challenges. Trust in God's love and make Calvary Chapel Abide your spiritual home.