Concert Series
Jun 24, 2020
Events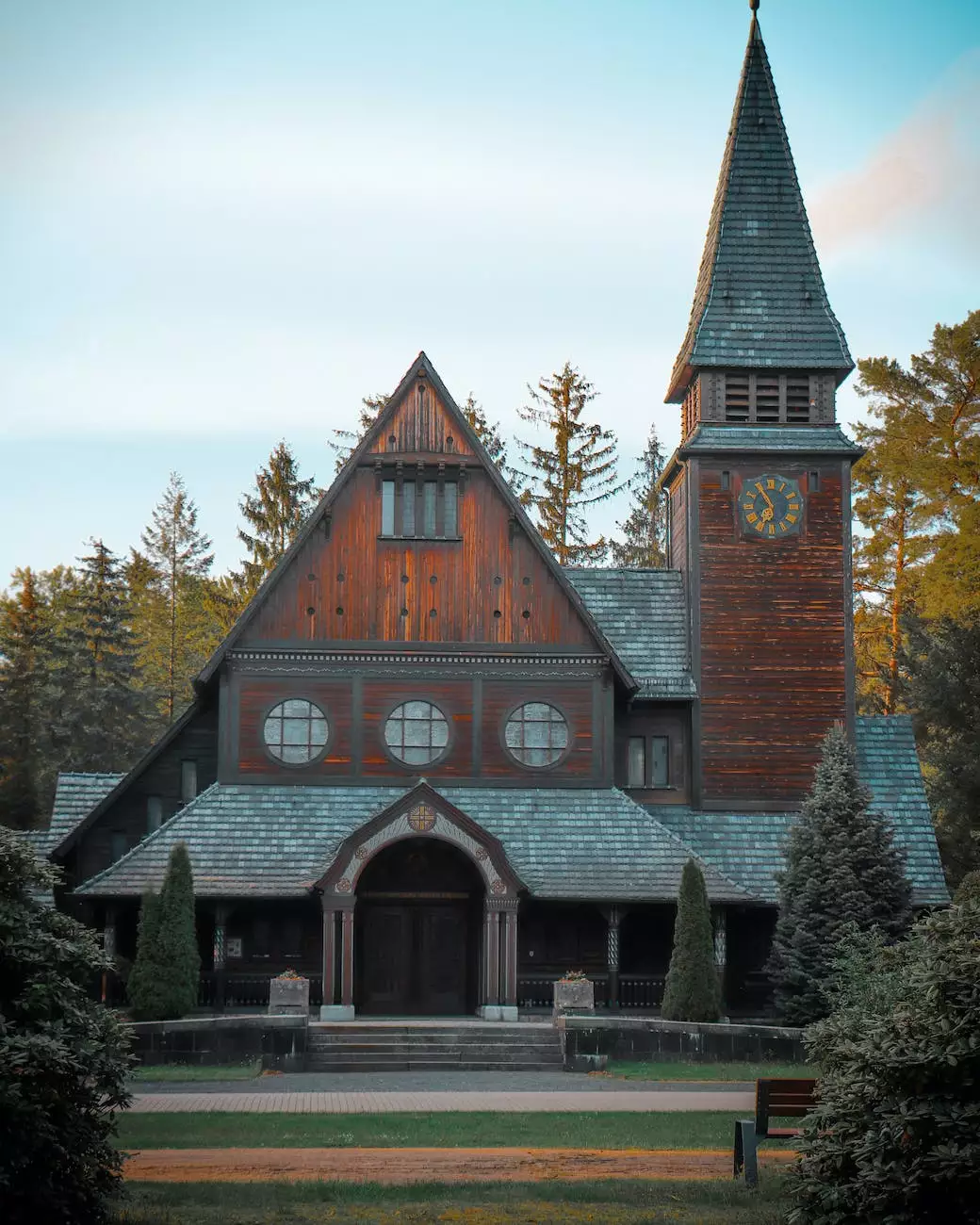 Welcome to the Concert Series at Calvary Chapel Abide! We are thrilled to offer you an incredible lineup of music events that inspire and uplift the spirit. Immerse yourself in the harmonious blend of faith, music, and community as we bring you an unforgettable experience.
Discover the Power of Music in Worship
At Calvary Chapel Abide, we believe that music has the ability to touch hearts, move souls, and bring us closer to God. Our Concert Series is designed to create an atmosphere where faith and music intertwine, amplifying the joy and connection we experience when praising together as a community.
Through our carefully curated concerts, we bring talented artists from various genres who share their gifts, spreading divine inspiration and fostering spiritual growth. Whether you prefer contemporary worship, gospel, or classical hymns, there is something for everyone in our Concert Series.
A Vibrant Community Gathering
The Concert Series at Calvary Chapel Abide is more than just music - it's a celebration of unity, fellowship, and the shared journey of faith. Each event provides an opportunity for members of our community and newcomers alike to come together, connect, and uplift one another.
Experience the warmth and embrace of our welcoming community as you enjoy the soul-stirring melodies and thought-provoking lyrics of renowned musicians. Share in the joy and energy that fills the air as voices unite in praise and worship, creating an unforgettable and transcendent experience.
Enrich Your Spiritual Journey
Our Concert Series is designed to enhance your spiritual journey, allowing you to connect with God on a deeper level through the power of music. Join our congregation to find solace, encouragement, and inspiration in the melodies that resonate with your heart.
As you immerse yourself in the songs of devotion and praise, you will find renewed strength, peace, and a sense of belonging. Our carefully selected performers bring their passion for faith and music, creating an environment where your spirit can be rejuvenated and your faith can be strengthened.
Upcoming Concerts
1. Groove of Grace - Contemporary Worship
Join us for an uplifting evening of contemporary worship featuring Groove of Grace, a dynamic band known for their ability to infuse modern sounds with powerful faith-centered lyrics. Prepare to be moved by their infectious energy and heartfelt performances that resonate with believers of all ages.
Date: [Insert Date]
Time: [Insert Time]
Venue: [Insert Venue]
2. Gospel Extravaganza - Celebrating the Good News
Experience the joy and exuberance of gospel music at our Gospel Extravaganza. This electrifying event brings together talented gospel choirs, soloists, and musicians who will lift your spirits and remind you of the love and grace of God. Let the powerful harmonies and soulful rhythms fill your heart and soul.
Date: [Insert Date]
Time: [Insert Time]
Venue: [Insert Venue]
3. Hymns of Hope - Classic Reflections
Step back in time with our Hymns of Hope concert, featuring a selection of timeless hymns performed by a talented chamber ensemble. Let the soul-stirring melodies transport you to a place of serenity and reverence as you reflect on the steadfastness of God's love and grace.
Date: [Insert Date]
Time: [Insert Time]
Venue: [Insert Venue]
Join Us for a Soul-Enriching Experience
Don't miss out on the transformative power of music in worship. Mark your calendars and invite your friends and family to join us for an uplifting evening at the Concert Series. Experience the joy of community, the power of music, and the beauty of faith coming together in perfect harmony.
Keep an eye on our website and social media channels for updates on upcoming concerts, featured artists, and ticket information. We look forward to welcoming you to Calvary Chapel Abide, where faith, music, and community intertwine to create a truly remarkable experience.
Remember, at Calvary Chapel Abide, our Concert Series is not just an event - it's a divine encounter that can ignite your spirit and deepen your connection with God.