The Significance of Baptism at Calvary Chapel Abide
Jul 30, 2023
Beliefs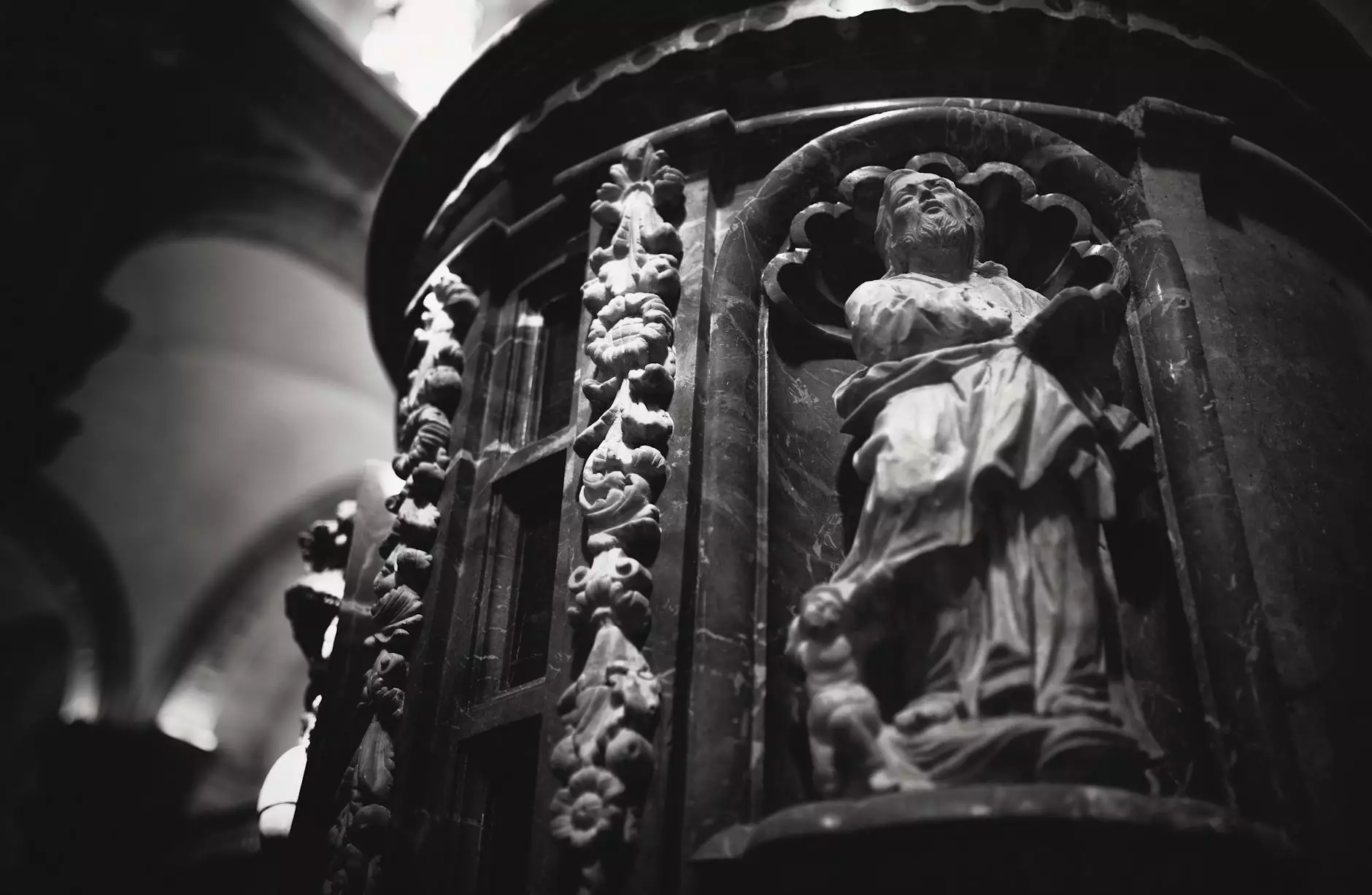 Welcome to the baptism page of Calvary Chapel Abide! As a community driven by faith and beliefs, we understand the importance of baptism in the lives of believers. In this comprehensive guide, we will explore the rich history, significance, and process of baptism within our community.
Why is Baptism Important?
Baptism serves as a powerful symbol of an individual's faith and commitment to their spiritual journey. It signifies the cleansing of sins, the acceptance of Jesus Christ as personal Lord and Savior, and the beginning of a new life in Him. Through baptism, believers publicly declare their faith and experience a spiritual union with the body of Christ.
The Meaning of Baptism
Baptism holds deep symbolic meaning in the Christian faith. It represents the death, burial, and resurrection of Jesus Christ. Just as Jesus died on the cross and rose from the dead, baptism represents a believer's identification with Christ's sacrifice and the hope of eternal life.
The Process of Baptism
At Calvary Chapel Abide, we offer a sacred and meaningful baptism experience. Before being baptized, individuals are encouraged to participate in a baptism class where they can learn more about the biblical foundations and the significance of this sacred act.
During the baptism ceremony, candidates are immersed in water, symbolizing the washing away of sins and the emergence of a new life in Christ. Our experienced pastors and leaders are committed to making the baptism experience a memorable and spiritually uplifting event for every participant. Whether you are an adult, a teenager, or a child, we invite you to take this important step in your faith journey.
Benefits of Baptism within the Community
Baptism not only holds personal significance but also strengthens the bonds within the community of believers. It serves as a unifying and uplifting experience, as we witness and celebrate the spiritual transformation of our fellow brothers and sisters in Christ. Through baptism, we share in the joys of new beginnings and the deepening of our relationships with God and one another.
Baptism as a Public Declaration
By taking part in baptism, you publicly declare your commitment to live a life that honors God and walk in the footsteps of Jesus Christ. Your baptism becomes a testimony to others, inspiring them to reflect upon their own spiritual journeys and consider taking this significant step themselves. It also provides an opportunity for the community to offer support, prayers, and encouragement as you continue to grow in faith.
Join the Calvary Chapel Abide Community
If you are ready to take the next step and embrace baptism, we warmly invite you to join the Calvary Chapel Abide community. Our mission is to foster a welcoming atmosphere where individuals can explore and deepen their faith, all while building lasting relationships with fellow believers. Contact us today to learn more about our baptism services, classes, and upcoming events.
Conclusion
At Calvary Chapel Abide, baptism holds a significant place within our community and is recognized as an essential part of the Christian faith. As you embark on your baptism journey, may you experience the transformative power of this sacred act and find true belonging within our community of believers. Contact us today to learn more and take this important step in your spiritual journey.