Youth Camp - Pioneer Community Church
Oct 11, 2022
Events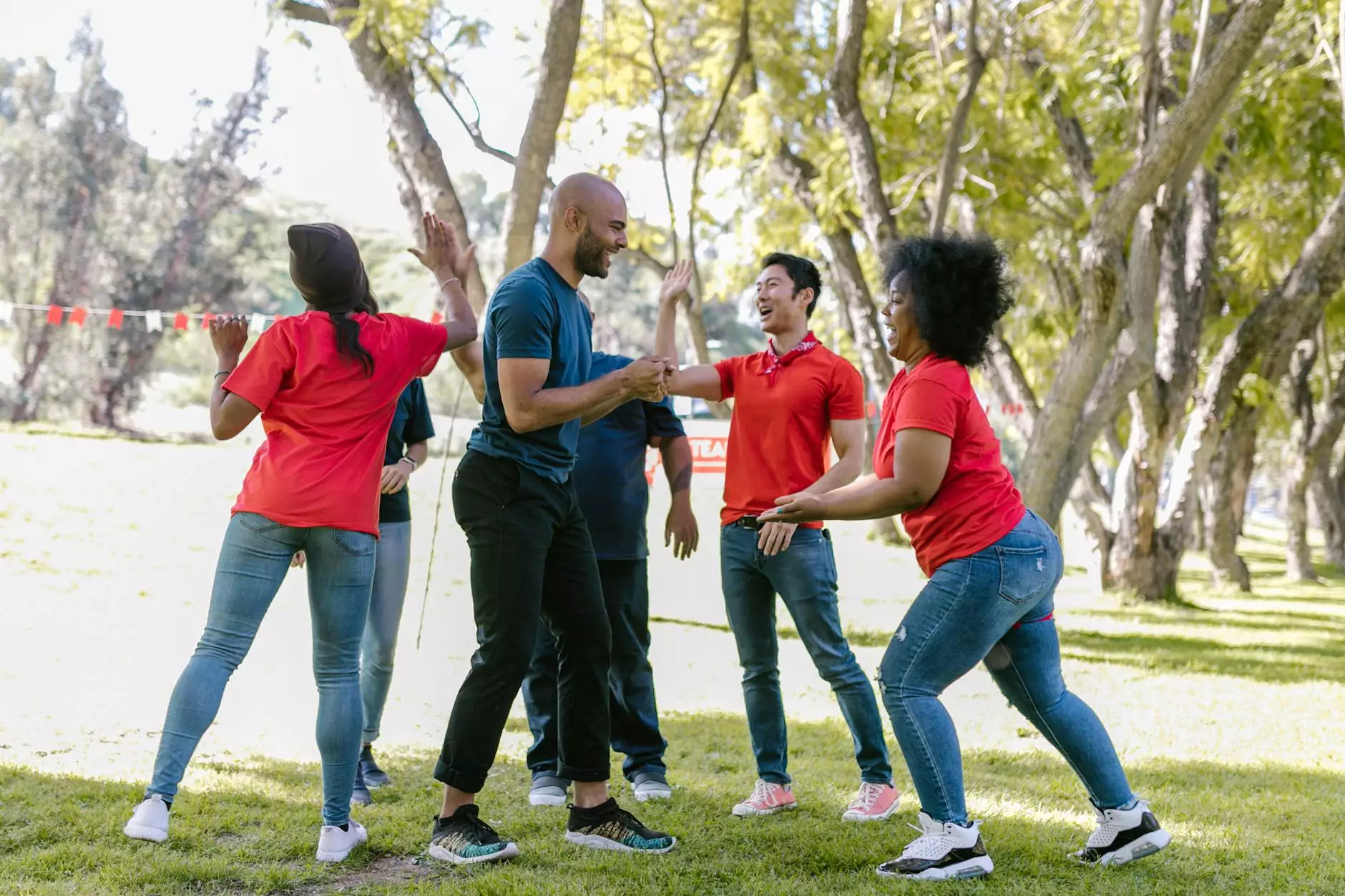 About Calvary Chapel Abide
Welcome to Calvary Chapel Abide, a place where faith and community converge. We are a dedicated group of believers passionate about creating a welcoming environment for people of all ages and backgrounds. Our mission is to nurture deep-rooted faith, strengthen relationships, and encourage personal growth in every individual we serve.
Join Our Youth Camp
Looking for a transformative summer experience for your child? Look no further than our Youth Camp at Calvary Chapel Abide. Our camp is designed to provide a safe and engaging space for young individuals to deepen their understanding of faith, build lasting relationships, and have a whole lot of fun along the way.
Why Choose Our Youth Camp?
At Calvary Chapel Abide, we prioritize offering a comprehensive and enriching camp experience for our participants. Here are just a few reasons why our Youth Camp stands out:
1. Faith-Based Learning: Our camp curriculum is rooted in Christian teachings, providing a strong foundation for spiritual growth.
2. Engaging Activities: We offer a wide range of activities, including sports, arts and crafts, team-building exercises, and interactive workshops, ensuring there's something for everyone.
3. Experienced Staff: Our camp is led by a team of experienced and caring individuals who are dedicated to creating a supportive and nurturing environment for all campers.
4. Beautiful Surroundings: Nestled in the heart of nature, our campsite provides the perfect backdrop for a memorable summer experience.
5. Building Lifelong Friendships: Our Youth Camp brings together young individuals from diverse backgrounds, fostering connections and friendships that can last a lifetime.
6. Strengthening Values: Through engaging discussions and interactive activities, we aim to instill valuable life lessons and promote character development among our campers.
Our Camp Programs
Our Youth Camp offers a variety of programs tailored to different age groups and interests. Whether your child is a first-time camper or a seasoned participant, we have a program that will cater to their needs.
Junior Camp (Ages 8-10)
Our Junior Camp is designed to introduce younger campers to the joys of a faith-filled summer experience. With a balance of outdoor adventures, engaging activities, and age-appropriate teachings, your child will have an unforgettable time while deepening their understanding of faith.
Teen Camp (Ages 11-15)
Our Teen Camp is specifically tailored to meet the needs and interests of adolescents. Campers in this age group can expect an exciting blend of adventure, team-building exercises, interactive workshops, and in-depth discussions on faith and personal growth. Our aim is to provide a nurturing environment where teenagers can thrive and build lifelong connections.
Leadership Program (Ages 16-18)
For older campers, our Leadership Program offers a unique opportunity to develop leadership skills, serve as role models, and grow as individuals. Participants will engage in team-building activities, mentorship opportunities, and discussions on important life topics, preparing them for future responsibilities.
Registration and Contact Information
To register your child for our Youth Camp, please visit our website at http://calvarychapelabide.com/youth-camp. For any inquiries or further information, feel free to reach out to our friendly team at [contact email] or call us at [contact number]. We can't wait to welcome your child to an unforgettable summer experience filled with faith, growth, and fun!