Prayer to St Gabriel the Archangel
May 23, 2023
Beliefs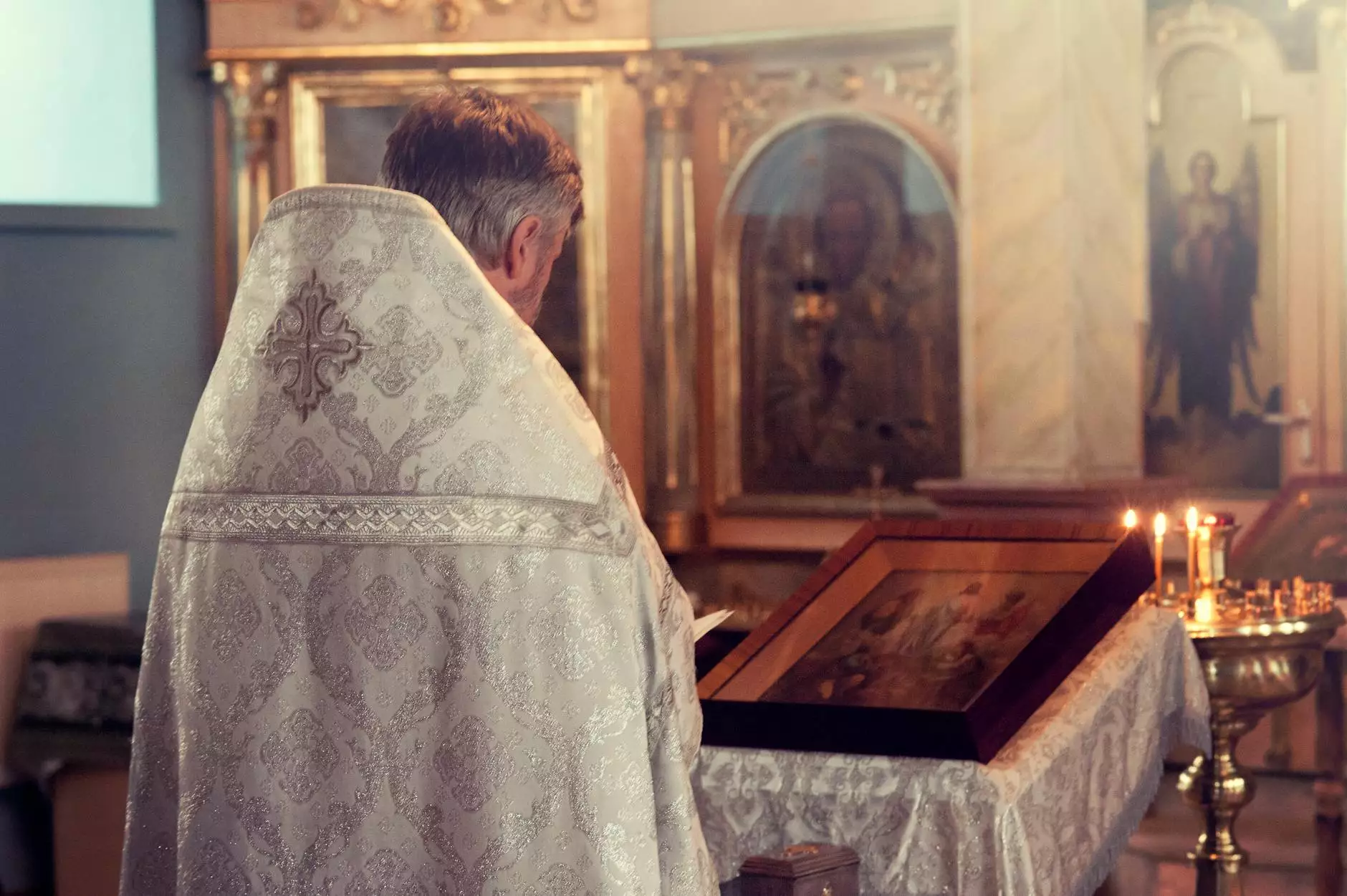 Welcome to Calvary Chapel Abide's page dedicated to the powerful prayer to St Gabriel the Archangel, a celestial being known for his significant role as a messenger, guiding and assisting humanity on their spiritual paths.
About St Gabriel the Archangel
St Gabriel the Archangel, often referred to as the "Strength of God," is one of the seven archangels in Christian tradition. Gabriel is recognized for delivering important messages from God to various individuals, including the announcement of the birth of Jesus Christ to the Virgin Mary. He is known for his unwavering devotion, wisdom, and ability to provide guidance in times of confusion.
Connecting with St Gabriel through Prayer
Prayers to St Gabriel the Archangel have been considered a source of spiritual strength for centuries. By seeking Gabriel's intercession, individuals can find solace, clarity, and courage in their lives. Whether you are navigating challenging circumstances or seeking a deeper connection with your faith, the power of prayers to St Gabriel can profoundly impact your spiritual journey.
Prayer Techniques and Rituals
When engaging in prayer to St Gabriel the Archangel, it is essential to approach the practice with sincerity, reverence, and an open heart. There are various techniques and rituals you can utilize to enhance your connection with Gabriel:
1. Meditative Reflection:
Begin your prayer session by finding a quiet and serene space where you can focus solely on your spiritual intentions. Clear your mind and allow yourself to enter a state of deep meditation. Visualize St Gabriel's presence and communicate your thoughts, hopes, and desires with utmost clarity.
2. Devotional Offerings:
Lighting a candle or offering a symbolic gesture of gratitude and respect can deepen the spiritual connection during your prayer to St Gabriel. Consider leaving a small token, such as a written prayer or a cherished item, as a sign of commitment and devotion.
3. Recitation of Prayers:
Recite traditional prayers dedicated to St Gabriel the Archangel, such as:
Prayer to St Gabriel: Heavenly Archangel, St Gabriel, guide me on my spiritual path. Help me to decipher the messages from God and grant me clarity and wisdom in times of confusion. I seek your intercession and guidance in my journey of faith. Amen.
Prayer for Divine Guidance: St Gabriel, messenger of God's love, I implore your assistance and guidance. Enlighten my path, illuminate my mind, and open my heart to divine messages. May your presence bring comfort and strength as I navigate the challenges in my life. Amen.
Benefits of Prayer to St Gabriel
Engaging in prayer to St Gabriel the Archangel can bring about numerous benefits for those seeking a deeper connection with their faith:
1. Clarity and Wisdom:
Gabriel's intercession can provide clarity and wisdom, helping individuals make informed decisions and find purpose in their lives.
2. Comfort in Times of Need:
Prayers to St Gabriel offer solace and comfort during challenging times, reminding individuals that they do not walk alone on their spiritual journey.
3. Strengthened Faith:
Connecting with St Gabriel reinforces the faith of individuals, nurturing their spiritual growth and deepening their relationship with God.
Exploring the Divine Connection
At Calvary Chapel Abide, we understand the significance of connecting with St Gabriel the Archangel. Our community offers a supportive environment for individuals seeking a deeper understanding of their faith and the power of prayer. Together, we explore the divine connection and encourage spiritual growth.
Join Our Community
If you are seeking spiritual guidance and wish to embark on a transformative journey, we invite you to join our community at Calvary Chapel Abide. Together, we will explore the teachings of St Gabriel the Archangel and nurture our faith.
Experience the transformative power of prayer and the profound impact of St Gabriel's intercession. Connect with us and take the first step towards a more fulfilling spiritual life.