Music Ministry at Calvary Chapel Abide
Jan 17, 2020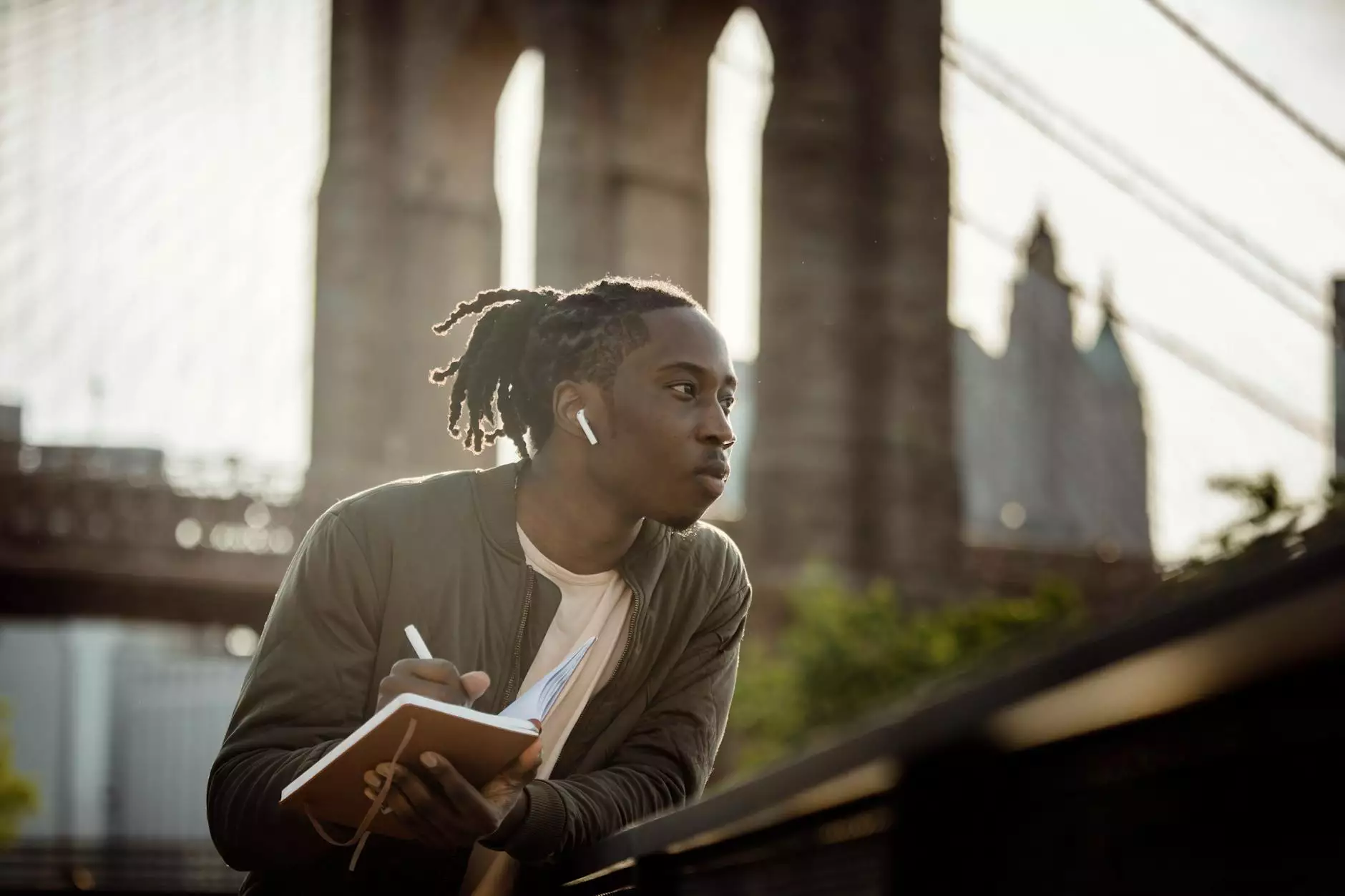 Introduction
Welcome to the Music Ministry at Calvary Chapel Abide, a vibrant community-focused Christian church dedicated to spreading the love of Christ through music. Our music ministry plays a vital role in our worship services, providing a platform for heartfelt expression, joy, and fellowship.
Worship Through Music
At Calvary Chapel Abide, we believe in the power of music to connect with God and uplift our spirits. Our dedicated team of musicians, singers, and worship leaders is committed to creating an atmosphere of praise and adoration. Through beautiful melodies, powerful lyrics, and heartfelt performances, we seek to inspire and deepen our connection with the Divine.
Join the Choir
Our church choir is open to anyone with a passion for worship and singing. Whether you are a seasoned vocalist or just starting your musical journey, we welcome you to join us in lifting your voice in joyful song. Our choir rehearses regularly, allowing us to fine-tune our harmonies and create a cohesive sound that enhances our worship experience.
Learn an Instrument
Do you have a desire to learn a musical instrument? Our music ministry offers opportunities for individuals of all ages and skill levels to explore their musical talents. Whether you want to learn to play the guitar, piano, drums, or any other instrument, our dedicated instructors will guide you on your musical journey. Don't let lack of experience hold you back – we believe that everyone is capable of making beautiful music!
Music Workshops and Events
Calvary Chapel Abide hosts a variety of music workshops and events throughout the year. These gatherings are designed to bring together musicians, singers, and music enthusiasts from our congregation and the wider community. Through interactive workshops, inspiring guest speakers, and collaborative performances, we aim to nurture a spirit of creativity and unity.
Worship Night
Join us for our regular Worship Night, an evening dedicated to extended worship and communion. Set in a relaxed and intimate setting, Worship Night offers a unique opportunity to experience God's presence through music. Our talented worship team leads us in a mix of contemporary and traditional songs as we gather to seek spiritual renewal and connect with one another.
Concerts and Special Performances
Throughout the year, we invite renowned Christian artists and bands to perform at Calvary Chapel Abide. These concerts showcase the diversity and beauty of Christian music, providing an uplifting and memorable experience. From powerful worship anthems to soul-stirring ballads, these performances create an opportunity for our congregation and the wider community to come together in celebration and praise.
Impact on the Community
Music has the power to transcend barriers and touch lives. At Calvary Chapel Abide, our music ministry extends beyond the walls of our church to impact the community in meaningful ways.
Outreach Events
As part of our community outreach efforts, our music ministry organizes concerts and performances at local schools, nursing homes, and rehabilitation centers. Through these events, we aim to uplift and inspire those in need of hope and encouragement, spreading the message of God's love through the universal language of music.
Musical Training for Youth
We believe in nurturing the musical talents of our younger members. Our music ministry offers workshops and lessons specifically designed for children and teenagers, providing them with a solid foundation in music theory and performance. These programs not only develop their musical abilities but also instill values of teamwork, discipline, and perseverance.
Conclusion
The Music Ministry at Calvary Chapel Abide is a vibrant, inclusive community of passionate musicians and worshippers. Through our commitment to worship, fellowship, and outreach, we aim to bring the transformative power of music to individuals, families, and the community. Join us and embark on a remarkable musical journey as we seek to glorify God and inspire hearts through the gift of music.