Get Help Now - Talbot House
Aug 13, 2019
Contact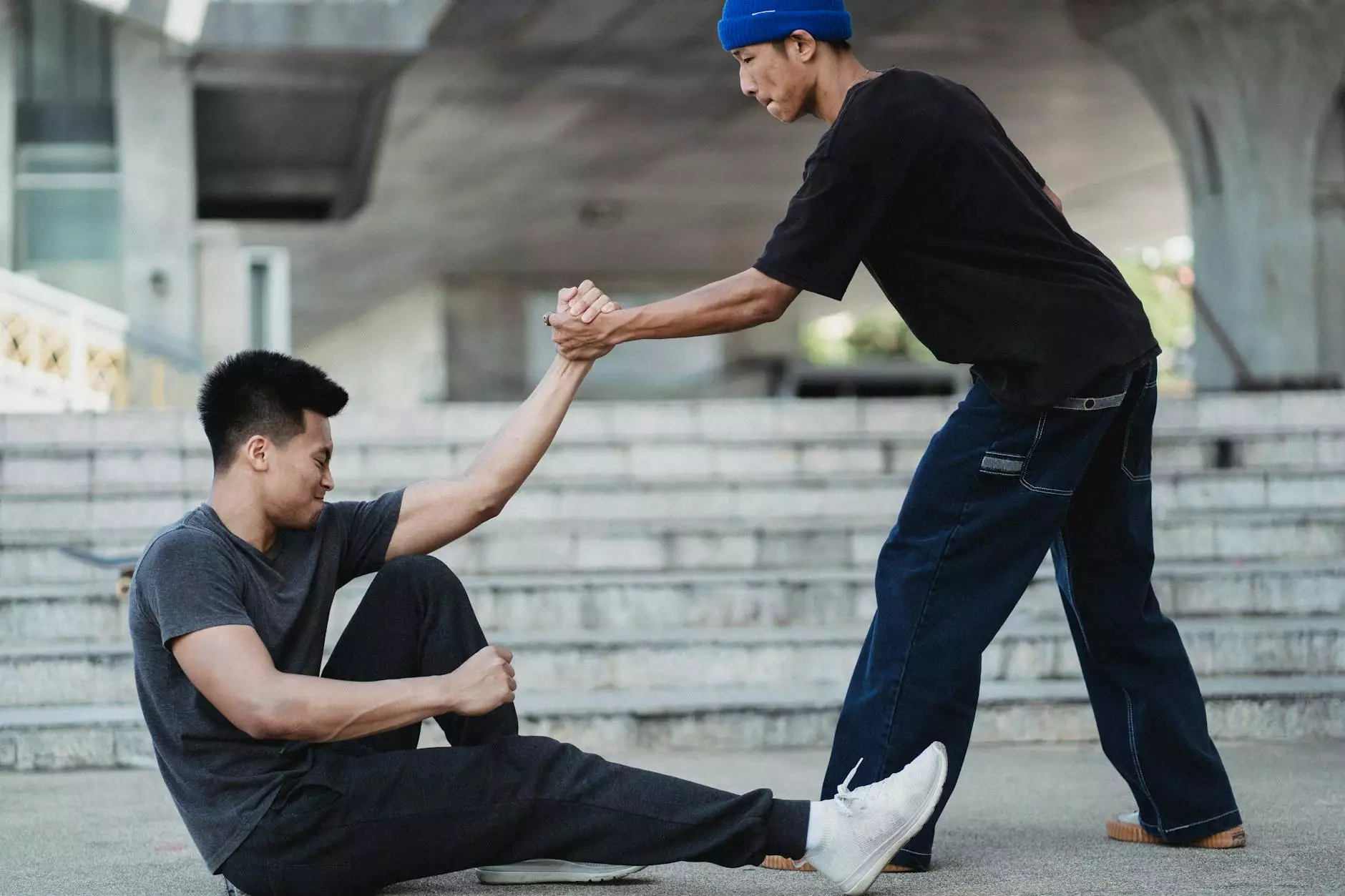 Seeking Assistance in Your Faith and Beliefs?
Welcome to Talbot House, a place of solace and support provided by Calvary Chapel Abide. Focused on community and society within the realm of faith and beliefs, our dedicated team at Talbot House is here to offer you the help you need.
Who We Are
Calvary Chapel Abide is a renowned organization known for its commitment to fostering spiritual growth and enhancing the lives of individuals within our community. Within this framework, Talbot House serves as a crucial resource center where individuals can find guidance, support, and hope.
Comprehensive Support and Resources
At Talbot House, we understand that everyone faces unique challenges in their faith journey. Therefore, we strive to provide comprehensive support by offering a wide range of resources to cater to individual needs. Whether you require emotional, psychological, or spiritual assistance, our team is experienced in addressing various concerns.
Individual Counseling
We offer one-on-one counseling sessions with our experienced and empathetic counselors who understand the complexities of faith and its impact on daily life. Through these confidential sessions, we aim to provide a safe space for individuals to explore their thoughts, concerns, and questions.
Group Support
In addition to individual counseling, we also organize group support sessions where like-minded individuals can come together to share their experiences, find support, and learn from one another. Through these gatherings, you can connect and grow alongside others who share similar beliefs and values.
Workshops and Seminars
Our team regularly hosts workshops and seminars on various faith topics, aimed at deepening your understanding, strengthening your spiritual foundation, and providing practical guidance for everyday challenges. These events offer an opportunity to engage with knowledgeable speakers and fellow attendees, fostering a sense of community.
Your Journey Matters to Us
Understanding that each person's spiritual journey is unique, Talbot House offers personalized assistance tailored to your specific needs. Our team of trained professionals combines expertise in faith-based counseling with a compassionate approach, ensuring that you feel heard, supported, and empowered throughout the process.
Safe and Confidential Environment
We prioritize your privacy and consider it crucial to creating an environment where you can freely share your thoughts, concerns, and struggles. You can trust that every interaction at Talbot House is strictly confidential, allowing you to explore your faith and find the help you seek without fear of judgment or disclosure.
Contact Us for Support
If you're looking for assistance in your faith and beliefs, our team at Talbot House is ready to provide the support you need. Feel free to reach out to us via phone, email, or by visiting our website to schedule an appointment or inquire about our services. Remember, you don't have to face your spiritual journey alone.
Discover the Help You Need with Talbot House
Talbot House at Calvary Chapel Abide is committed to helping individuals like you navigate their faith journey, overcome challenges, and find peace. Our extensive support services, available in a safe and confidential environment, ensure that you receive the guidance and resources necessary to thrive in your spiritual walk. Contact us today to begin your journey towards growth and understanding.
Keywords: Get Help Now, Talbot House, Calvary Chapel Abide, Faith and Beliefs, Community and Society, Support, Counseling, Workshops, Seminars, Safe Environment, Confidentiality