Military Honor Roll - Pompano Beach
Aug 9, 2021
Events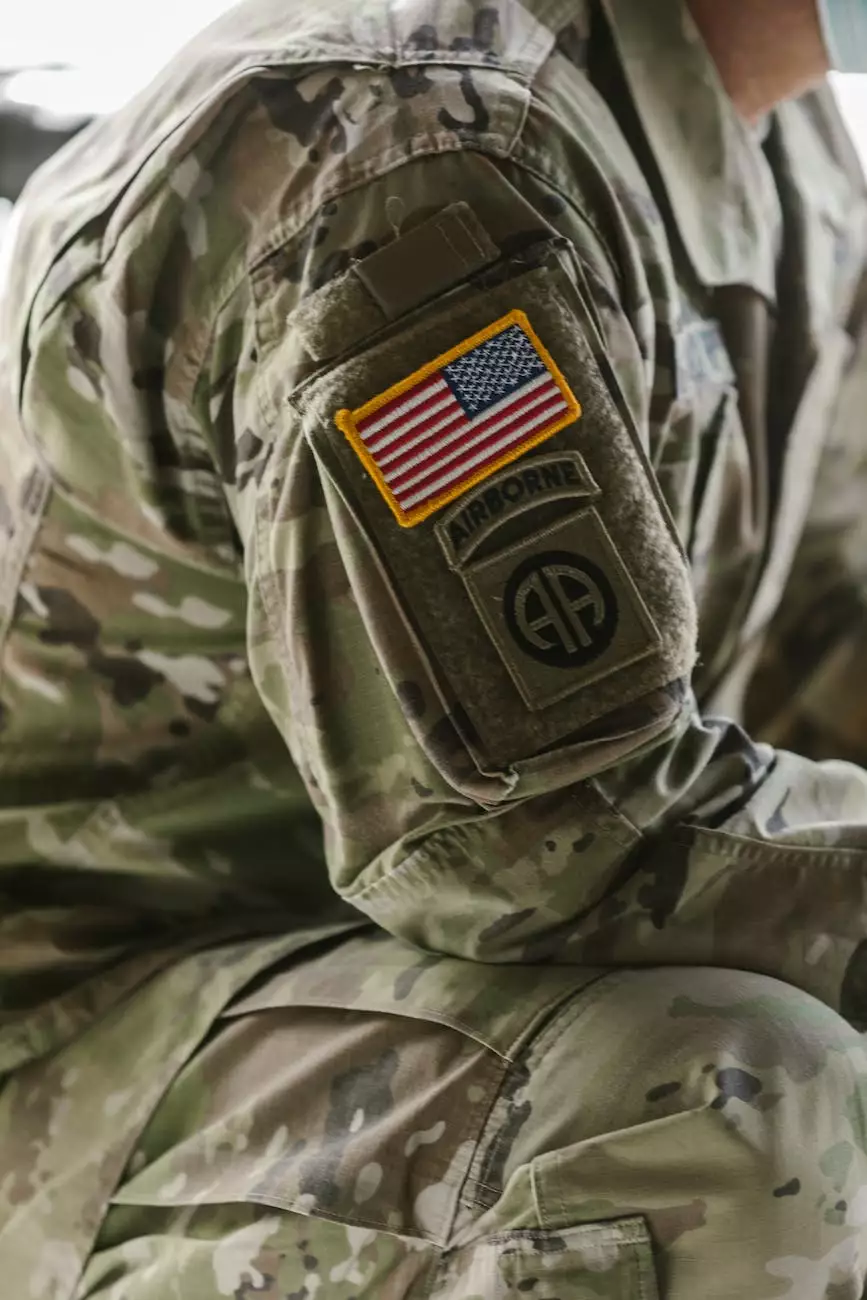 Calvary Chapel Abide: Honoring Our Military Heroes
Greetings, and welcome to Calvary Chapel Abide's Military Honor Roll page. Here, we proudly pay homage to the brave men and women who have selflessly served in the military. We believe in acknowledging their immense courage, sacrifice, and unwavering dedication to protecting our nation's freedom and values.
Our Deep-Rooted Commitment
At Calvary Chapel Abide, we have a deep-rooted commitment to honoring and recognizing our military heroes. It is our way of expressing gratitude for their service and ensuring their sacrifices are never forgotten. By creating the Military Honor Roll, we aim to celebrate these individuals and provide a platform to share their honorable stories.
Preserving The Legacies
The Military Honor Roll serves as a testament to the remarkable stories and experiences of our veterans. It acts as a digital archive, preserving the legacies of those who have served. Each act of heroism, sacrifice, and achievement is recorded with utmost respect and admiration. Through this platform, we aim to create a lasting tribute for future generations to learn, appreciate and draw inspiration from.
Recognizing Sacrifice & Valor
Our Military Honor Roll acknowledges and recognizes the extraordinary sacrifices made by veterans in the service of our country. It showcases their bravery, resilience, and honor, inspiring others to follow in their footsteps. It is a symbol of our gratitude and deep appreciation for those who have risked everything for the well-being of our nation and its people.
Join Us in Honoring Our Heroes
We invite you to join us in celebrating and honoring our military heroes. If you know someone who should be included in our Military Honor Roll, please contact us with their details, and we'll ensure their incredible journey is recognized on our platform.
Calvary Chapel Abide: Serving Our Community With Faith and Belief
Calvary Chapel Abide is more than just a church; it is a community dedicated to serving and uplifting those around us. Our faith-based approach guides us in fostering a sense of unity, love, and compassion within Pompano Beach and beyond. We strive to create an inclusive environment where individuals and families can grow their spiritual connection and find strength in their beliefs.
Faith That Transforms Lives
Our commitment to faith and belief extends beyond the walls of our chapel. Through various community initiatives, we actively engage in projects that make a positive impact on people's lives. From providing assistance to the less fortunate to organizing events that bring the community together, we seek to spread the transformative power of faith in action.
Building Relationships
We believe that strong relationships form the foundation of a thriving community. Calvary Chapel Abide offers numerous opportunities for individuals to connect and forge meaningful bonds. Whether it's through regular worship services, Bible study groups, or community outreach programs, we encourage the development of lasting relationships built on shared values and the love of God.
Guided by Compassion & Love
Our faith teaches us to approach each day with compassion and love for one another. Calvary Chapel Abide aims to create an environment where people feel accepted and valued, regardless of their background or circumstance. By embracing diversity and supporting one another, we cultivate a community that echoes the love and teachings of Jesus Christ.
Discover the Power of Faith at Calvary Chapel Abide
Whether you are seeking spiritual guidance, looking to connect with like-minded individuals, or simply wanting to explore your faith, Calvary Chapel Abide welcomes you with open arms. Join our community and experience the transformative power of faith, compassion, and kindness. Together, we can make a positive difference in Pompano Beach and beyond.
Conclusion
Calvary Chapel Abide's Military Honor Roll in Pompano Beach stands as a testament to our gratitude for those who have served our country. It is a platform that honors their bravery, sacrifice, and unwavering commitment to protecting our freedom. We encourage you to join us in celebrating their remarkable stories and preserving their legacies for future generations.
Furthermore, as a community guided by faith and belief, Calvary Chapel Abide seeks to create an inclusive environment that fosters unity, compassion, and love. Our commitment to serving Pompano Beach goes beyond regular worship services, extending to various community initiatives that aim to transform lives and build strong, meaningful relationships.
Take the step towards a stronger connection with your faith and a deeper involvement in your community. Join Calvary Chapel Abide today and discover the power of faith, love, and compassion. Together, let's make a positive impact that will resonate for years to come.