Ministry Partners - Quest Church
Aug 23, 2023
About Us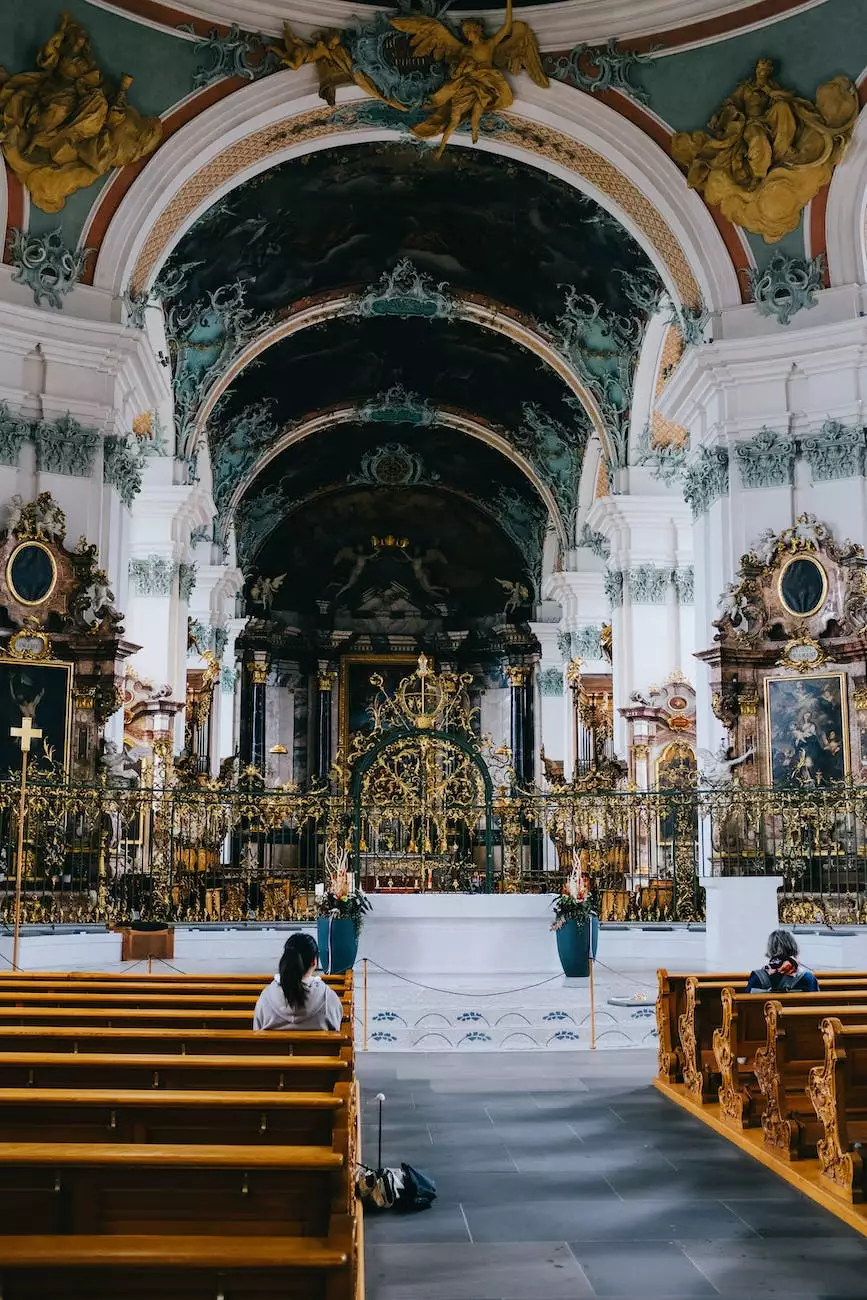 Building Stronger Communities through Faith
Welcome to the Ministry Partners page of Calvary Chapel Abide. Here, we share information about our partnership with Quest Church and how, together, we contribute to our community and society in terms of faith and beliefs.
Our Partnership with Quest Church
At Calvary Chapel Abide, we strongly believe in the power of collaboration and unity when it comes to serving our community. Our partnership with Quest Church has allowed us to combine our resources, talents, and passions to make a positive impact on the lives of those around us.
Shared Vision and Mission
Calvary Chapel Abide and Quest Church share a common vision of fostering spiritual growth, promoting faith, and providing support to individuals and families in need. Our missions align in various aspects, allowing us to work together seamlessly and effectively.
Supporting the Local Community
Through our partnership, we actively engage in various community outreach programs, such as organizing food drives, clothing donations, and educational initiatives. By taking part in these efforts, we aim to address social issues and make a positive difference in the lives of those less fortunate.
The Impact of our Partnership
1. Strengthening Faith and Beliefs
Calvary Chapel Abide and Quest Church offer a wide range of spiritual resources, including weekly worship services, Bible studies, and prayer groups. Through our partnership, we expand our reach and offer individuals more opportunities to deepen their faith and connect with others who share their beliefs.
2. Providing Support and Encouragement
Our partnership allows us to create a supportive environment for individuals facing challenges in their lives. We offer counseling services, mentorship programs, and workshops that focus on personal growth, mental well-being, and strengthening relationships. Through these initiatives, we aim to uplift and empower those who seek guidance.
3. Nurturing a Spirit of Volunteerism
Together, Calvary Chapel Abide and Quest Church encourage our congregations to actively get involved in volunteering opportunities. By serving the community side by side, we inspire others to make a difference and develop a heart for service. Through our joint efforts, we strive to create a culture of compassion and generosity.
Join Us Today!
If you are passionate about making a positive impact in the community and sharing your faith with others, we invite you to become a part of our partnership. Visit our Contact page to get in touch with us and find out how you can contribute to Calvary Chapel Abide and Quest Church's shared mission of spreading love and hope.