Men's Retreat 2019 - Sat AFT at Calvary Chapel Abide
Mar 11, 2018
Events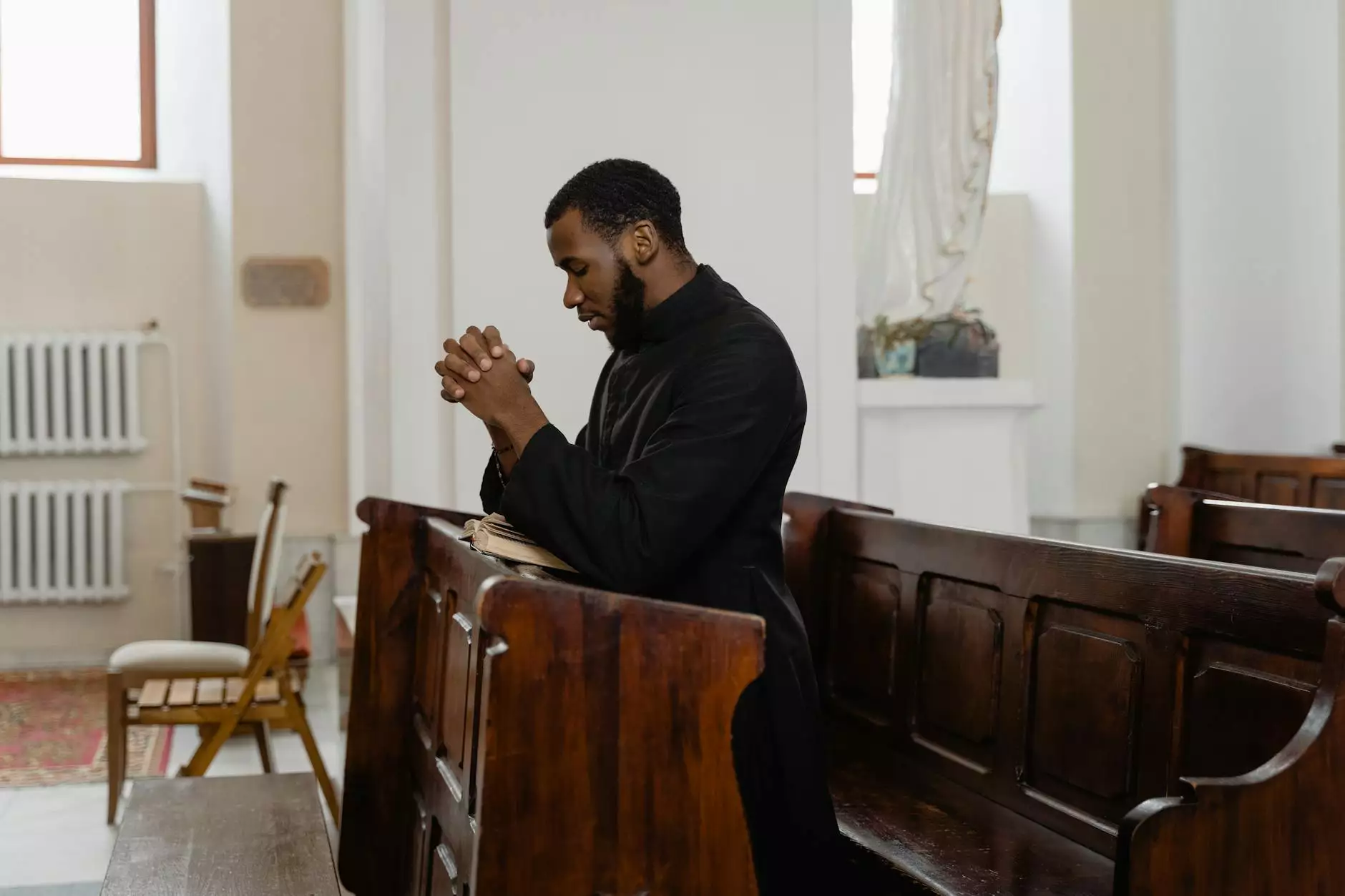 Experience the Power of Faith and Community
Join us at the Men's Retreat 2019 - Saturday Afternoon session, hosted by Calvary Chapel Abide, and take part in an inspiring event designed to deepen your faith, forge meaningful connections, and discover your inner strength. In this community-driven experience, we provide a safe and uplifting environment for men of all ages to come together, share experiences, and grow spiritually.
Explore a Day of Transformation and Enlightenment
Our Men's Retreat is a unique opportunity to break away from the demands of everyday life and immerse yourself in a day of transformation and self-discovery. Through powerful seminars, engaging discussions, and uplifting worship, we aim to provide you with the tools and insights necessary to navigate life's challenges with spiritual strength and wisdom.
Why Attend the Men's Retreat 2019 - Sat AFT?
When you choose to attend our Men's Retreat at Calvary Chapel Abide, you are investing in your personal and spiritual growth. Here's what you can expect:
Inspiring Speakers: Our lineup of esteemed speakers includes renowned spiritual leaders, authors, and motivational speakers who will share their wisdom and personal experiences.
Meaningful Connections: Connect with like-minded individuals who are striving to deepen their faith and make a positive impact in their communities.
Engaging Workshops: Participate in dynamic workshops and breakout sessions where you can explore various aspects of faith, relationships, and personal development.
Spiritual Renewal: Experience the power of worship, prayer, and reflection as you seek spiritual renewal and direction for your life.
Resources and Tools: Gain access to valuable resources, books, and practical tools that can help you continue your spiritual journey beyond the retreat.
Join Us at Calvary Chapel Abide for the Men's Retreat 2019 - Sat AFT
At Calvary Chapel Abide, we are committed to fostering a strong sense of community and supporting individuals in their spiritual growth. Our Men's Retreat offers a space for you to connect, learn, and grow alongside fellow believers.
Who Should Attend?
The Men's Retreat 2019 - Saturday Afternoon session is open to men of all ages who seek to deepen their faith and strengthen their relationship with God. Whether you are a young adult, a seasoned professional, or a retiree, this retreat is designed to meet you where you are in your spiritual journey and provide you with inspiration and guidance to enhance your walk with Christ.
Event Details
Here are the essential details you need to know:
Date: [Insert Date]
Time: [Insert Time]
Location: [Insert Location]
Registration: To secure your spot, please visit our website and follow the simple registration process.
Prepare for a Transformative Journey
As you prepare to attend the Men's Retreat 2019 - Saturday Afternoon session, we encourage you to approach this experience with an open heart and mind. Embrace the opportunity to deepen your faith, build lasting connections, and embark on a transformative journey that can positively impact your life and those around you.
Secure Your Spot at the Men's Retreat 2019 - Sat AFT
Don't miss out on this life-changing event! Secure your spot at the Men's Retreat 2019 - Saturday Afternoon session by registering today. Join hundreds of men on a shared journey towards spiritual growth, personal development, and a stronger relationship with God.
For more information and to register, visit our website or contact our team directly. We look forward to welcoming you to the Men's Retreat 2019 - Sat AFT at Calvary Chapel Abide.