Welcome to Listen In - Calvary Chapel Abide
Oct 14, 2017
Events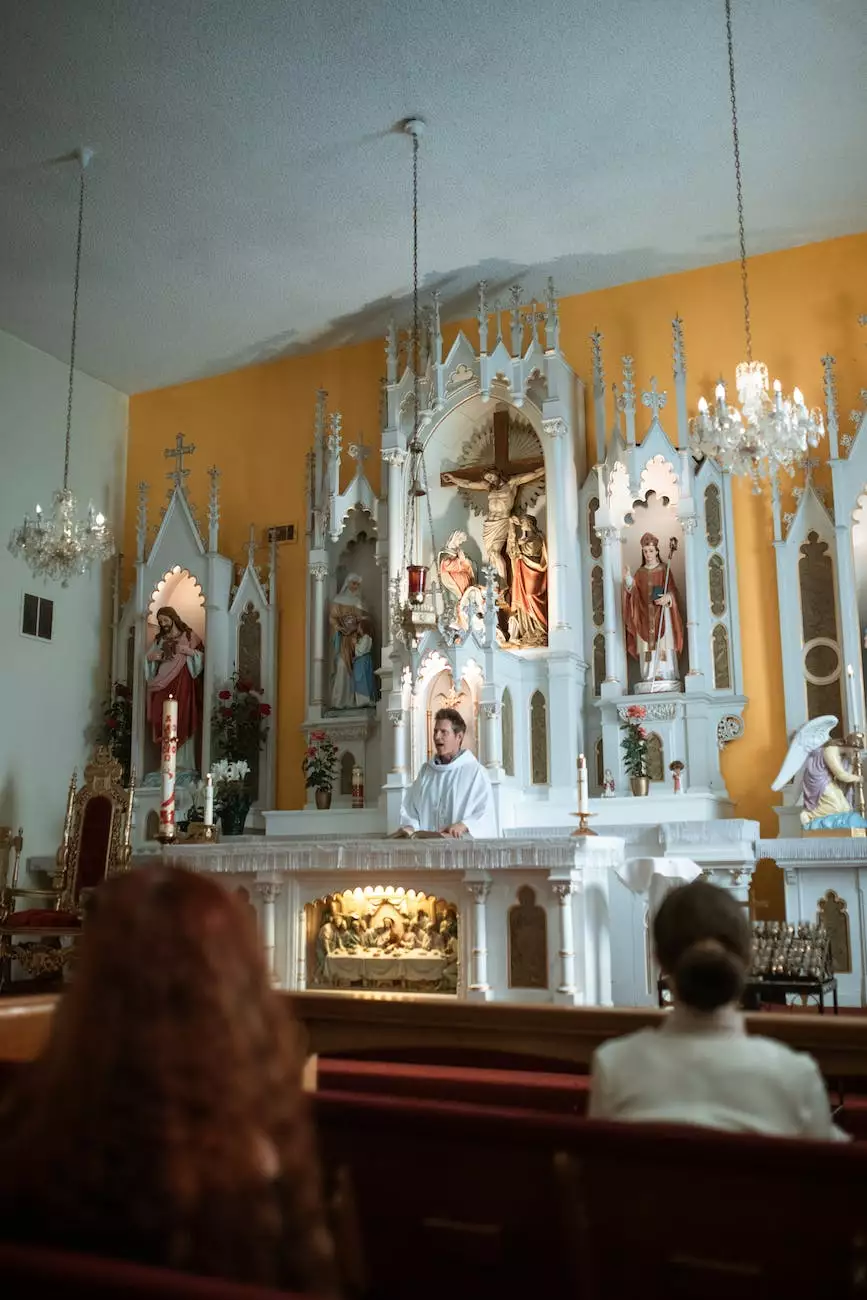 At Calvary Chapel Abide, we understand the importance of nurturing one's faith and beliefs. As a dedicated community focused on spiritual growth, we are thrilled to introduce you to our comprehensive collection of sermons and messages available for listening.
Deepen Your Spiritual Journey
Our "Listen In" page provides you with an opportunity to explore a wide array of thought-provoking content. With a passion for sharing God's Word, our team of experienced speakers and pastors deliver powerful sermons designed to inspire and transform lives.
Growing Together in Faith
Calvary Chapel Abide is more than just a place of worship; it's a community built on the principle of fostering a deep connection with God. Through our "Listen In" section, we aim to provide a platform for individuals to access spiritual teachings that can strengthen their relationship with the divine.
Sermons and Messages That Inspire
Our extensive library of sermons covers a wide range of topics, allowing you to explore different aspects of faith and beliefs. Whether you seek guidance in times of uncertainty, reassurance in moments of doubt, or simply a fresh perspective, our collection has something for everyone.
Explore and Learn
When you visit our "Listen In" page, you'll discover a user-friendly interface that offers easy navigation and an immersive listening experience. Our goal is to make your spiritual journey as seamless as possible, and we believe that access to enriching content plays a vital role in achieving that.
A Sermon for Every Occasion
No matter where you are on your spiritual path, our diverse range of sermons ensures that you'll find something relevant and meaningful. From topical studies to biblical teachings, we cover a vast spectrum of subjects to address the various aspects of faith and personal growth.
Unveiling the Truth
With a commitment to delivering accurate and biblically sound teachings, our speakers delve deep into the Scriptures, providing insights and revelations that will captivate your mind and nourish your soul. Experience the transformative power of God's Word through our meticulously prepared sermons.
Connecting With the Community
Calvary Chapel Abide understands the significance of connecting with like-minded individuals on our spiritual journey. We encourage you to engage with other members of our community who share a passion for growing in faith and building stronger relationships with God.
Join the Discussion
As you listen to our sermons and messages, we invite you to join our vibrant online community. Share your thoughts, ask questions, and engage in meaningful conversations with fellow believers. Together, we can learn, inspire, and encourage one another.
Personal Growth and Spiritual Encouragement
Our "Listen In" page is not just a collection of sermons; it serves as a catalyst for personal growth and spiritual encouragement. By immersing yourself in these teachings, you open yourself to the transformative power of God's Word, allowing it to shape and mold you into a stronger and more faithful individual.
Start Your Spiritual Journey Today
Are you ready to embark on a fulfilling and transformative spiritual journey? Visit our "Listen In" page and explore the vast resources available. It's time to deepen your relationship with God and discover the incredible power of faith.
Calvary Chapel Abide welcomes you to begin your spiritual exploration by listening to inspiring sermons and messages. Let us guide you towards a life of faith, hope, and profound spiritual growth. Join us on this incredible journey to a deeper understanding of God's love and purpose for your life.