Illustration Archives
Sep 13, 2021
Blog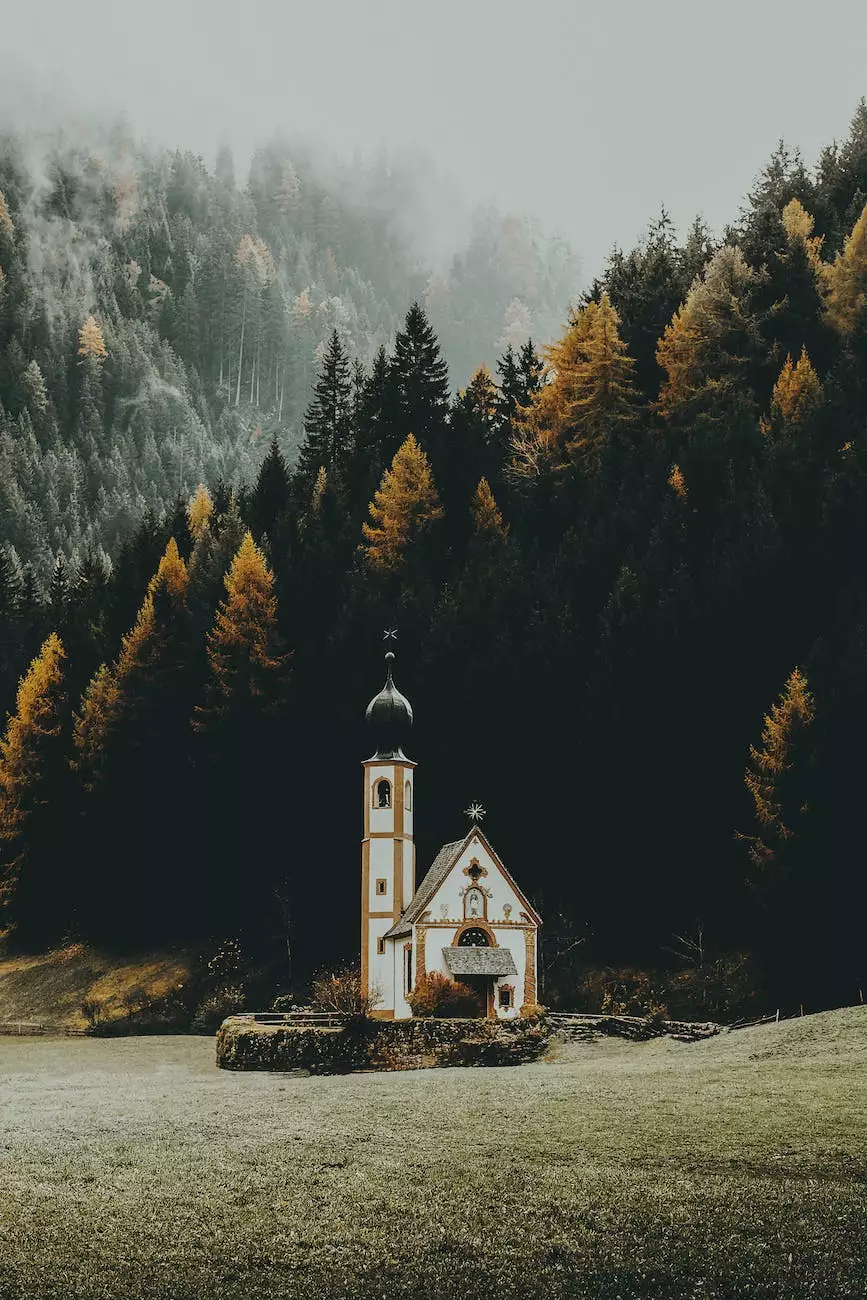 Welcome to the Illustration Archives of Calvary Chapel Abide! Here, you will find a treasure trove of insightful and inspiring illustrations that will enrich your understanding of faith and beliefs. Our dedicated team has meticulously curated this collection to ensure that you have access to a wide range of thought-provoking content. Dive into our archive and embark on a transformative spiritual journey.
Exploring the Power of Illustrations
Illustrations have the unique ability to convey complex ideas in a visually engaging manner. At Calvary Chapel Abide, we recognize the immense value of illustrations in facilitating a deeper understanding of theological concepts. Our team of talented artists and writers has crafted a collection of illustrations that capture the essence of profound spiritual truths.
Illustrations for Nurturing Faith
Within our Illustration Archives, you will discover illustrations that cover a wide range of themes, from biblical narratives to personal reflections on faith. Each illustration is accompanied by detailed explanations that shed light on its significance and relevance to your spiritual growth.
By engaging with our illustrations, you will find yourself immersed in stories that demonstrate the unwavering love of God, the power of forgiveness, and the transformative nature of faith. These thought-provoking visuals can help you navigate life's challenges and deepen your relationship with the divine.
Unlocking Spiritual Insights
Our Illustration Archives go beyond mere visuals – they offer a tapestry of profound insights designed to inspire and guide. Each illustration is meticulously analyzed to highlight key principles and lessons that can be applied to your daily life. Our team of experienced writers provides in-depth commentaries and reflections that enable you to glean wisdom from these timeless illustrations.
Illustrations as Teaching Tools
"A picture is worth a thousand words." This adage holds true for spiritual teachings as well. Incorporating illustrations into sermons and lessons can engage and captivate audiences, making abstract concepts more accessible to all. With our growing Illustration Archives, Calvary Chapel Abide equips teachers, preachers, and believers with a vast reservoir of visual aids to amplify the impact of their teachings.
The diverse range of illustrations available in our archives spans various topics, including prayer, worship, morality, and much more. Each illustration is handpicked based on its ability to communicate deep spiritual truths with beauty and clarity.
Enhance Your Spiritual Journey
At Calvary Chapel Abide, we believe that spiritual growth is an ongoing process that requires continuous nourishment. Our Illustration Archives are a valuable resource for individuals at any stage on their spiritual journey. Whether you are seeking solace during challenging times or striving to deepen your understanding of biblical teachings, our illustrations offer profound insights that resonate with diverse audiences.
Exploring the Archive
Navigating our Illustration Archives is easy. Our user-friendly interface allows you to search for specific topics or browse through our categorized collections. Each illustration is accompanied by a detailed description, enabling you to choose the content that aligns with your current spiritual needs.
We regularly update our archives, ensuring that you always have access to fresh and relevant content. Our commitment to delivering high-quality illustrations is reflected in our constant pursuit of excellence.
Join the Calvary Chapel Abide Community
Calvary Chapel Abide is more than just an archive of illustrations; it is a vibrant community built on shared faith and beliefs. By engaging with our Illustration Archives, you become part of a larger network of individuals seeking spiritual growth and enlightenment.
We encourage you to explore our website further, where you will find a wide range of resources, including sermons, devotionals, and articles that complement our Illustration Archives. Join us in our pursuit of a deeper connection with God and an enriched understanding of the Christian faith.
Start Your Spiritual Journey Today
Begin your journey through our Illustration Archives and unlock the transformative power of visual storytelling. Experience the profound impact illustrations can have on your spiritual growth. Let Calvary Chapel Abide be your companion as you navigate the depths of faith and beliefs, guided by the power of illustrations.