Father Nathan Homily | The Baptism of the Lord
Apr 12, 2021
Blog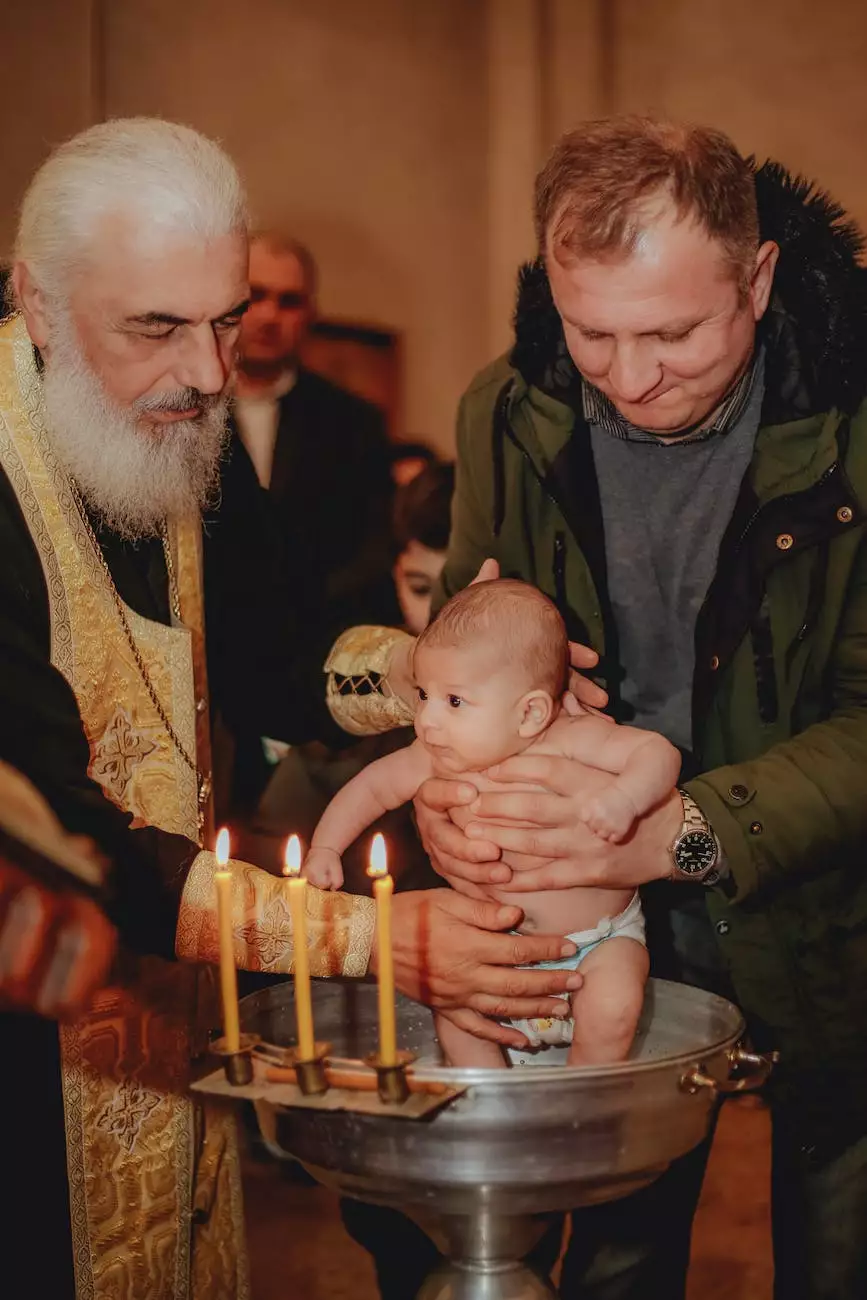 Introduction
Welcome to Calvary Chapel Abide, a community dedicated to faith and beliefs. In this insightful homily, Father Nathan explores the significance of The Baptism of the Lord and its lessons for our spiritual journey.
The Sacrament of Baptism
Baptism holds immense importance in Christian faith, symbolizing the initiation into the Church and God's grace. It cleanses us from original sin, marking the beginning of a new life in Christ. As Father Nathan delves deeper into this sacrament, we gain a profound understanding of its significance and how it impacts our journey of faith.
The Role of John the Baptist
Father Nathan takes us back to the time when Jesus approached John the Baptist to be baptized in the Jordan River. John was chosen by God to prepare the way for Jesus, calling people to repentance and changing their hearts. His obedience to God's will is a powerful lesson in humility and devotion.
The Trinitarian Significance
The baptism of Jesus not only reveals His divinity but also unravels the beauty of the Holy Trinity. As the Holy Spirit descends on Jesus in the form of a dove, and the voice of the Father is heard from heaven, we witness a manifestation of the Father, Son, and Holy Spirit in perfect unity.
The Spiritual Significance
Beyond its symbolism, Father Nathan explores the spiritual implications of baptism in our lives. Just as Jesus was obedient to the Father's will, our baptism calls us to surrender our lives to God and follow His commandments. It becomes a powerful reminder that we are called to be disciples of Christ and to live a life of holiness.
New Life in Christ
Baptism initiates a transformation within us, enabling us to die to our old selves and rise again with Christ. Father Nathan emphasizes that our baptismal commitment is not a one-time event but a continuous journey of spiritual growth. It compels us to live as children of God, guided by love, compassion, and forgiveness.
A Community Rooted in Faith
Calvary Chapel Abide acts as a nurturing community, providing support and encouragement to individuals embarking on their faith journeys. Father Nathan highlights the importance of fostering a strong sense of community, where we can walk alongside one another, sharing our joys and sorrows, and strengthening our bonds through prayer and fellowship.
Conclusion
Father Nathan's homily on The Baptism of the Lord invites us to reflect on the power and meaning of this sacrament in our lives. It reminds us of our calling to live as faithful disciples of Christ, guided by the Holy Spirit. Join Calvary Chapel Abide in its mission to nurture a community grounded in faith, love, and the teachings of Jesus Christ.
Stay Connected
To receive regular updates and spiritual guidance from Father Nathan and the Calvary Chapel Abide community, subscribe to our newsletter and follow us on social media.
Community and Society - Faith and Beliefs
Calvary Chapel Abide fosters a vibrant community rooted in faith and beliefs. Our mission is to provide a welcoming space for individuals seeking to deepen their understanding of God's love and grow in their faith journey. Join us in uplifting one another and abiding in the teachings of Jesus Christ.